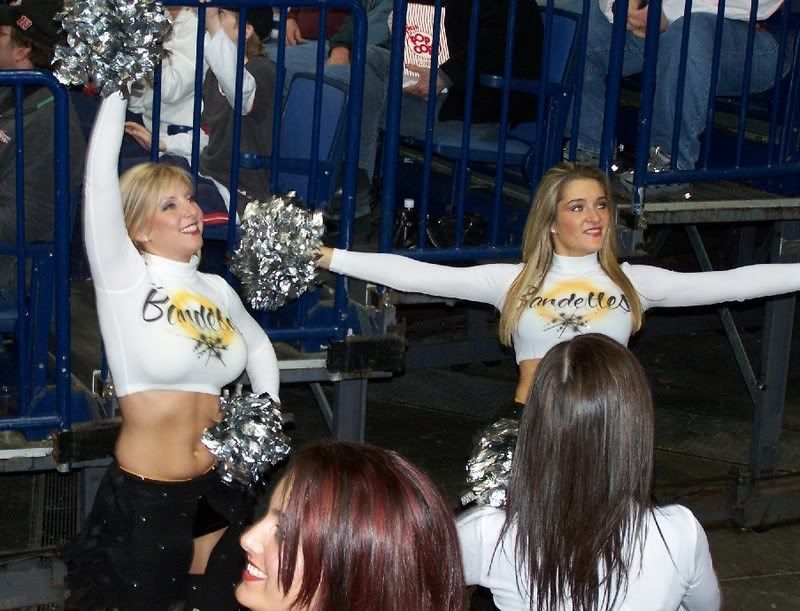 After a month on the road, the Bandits returned home to face off against the team that beat them in the 2006 Title game, the Colorado Mammoth. Old grudges came to the surface as the score remained close until the near end when the Bandits exacted a small measure of revenge with a 19-15 win.
Alse returning to action at HSBC Arena was the NLL's premier dance team, the Bandettes. The month off showed no signs of rust and it even allowed former Jills and 2nd year Bandettes vet Amanda F to get back in action after being out the last few games with a broken wrist (and who says cheerleading isn't a tough gig?)
The Bandettes also had an extra treat for their fans...the squad posters became available before the game and the Bandits opened the gates early to allow autograph time.
http://www.youtube.com/watch?v=QOsFVFXSSOg
http://www.youtube.com/watch?v=8EbwwMaKUwQ