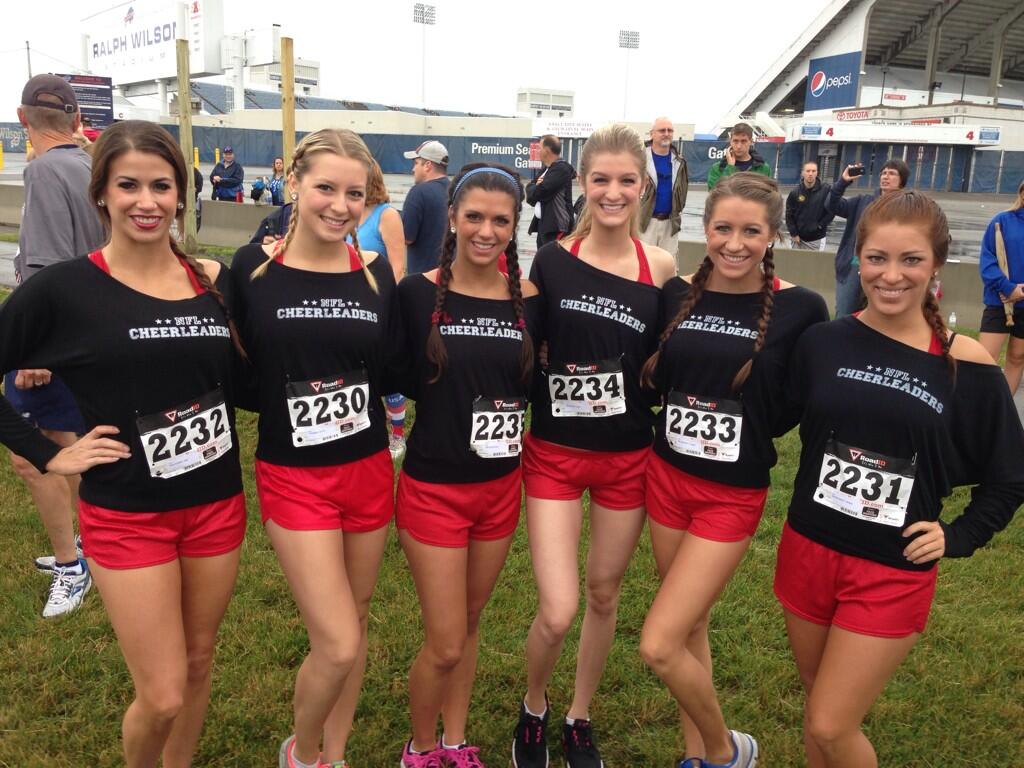 Lisa, Emmy, Emily, Dana, Megan, and Kelsey H
First up is the 50 yard run for the Jills. The Bills put together a marathon to be finished up at the 50 yard line inside the stadium with runs of varying lengths. In addition to some of the Jills being on hand to cheer on the people finishing the marathon, six of the girls will also be running. The marathon is going on this morning and includes Lisa, Emily, Emmy, Dana, Kelsey H, and Megan of the Buffalo Jills.
In Medina, NY, the Medina Theatre company will be putting on a country-western theme night with a Coyote Ugly flavor including the show starting off with a band member singing on the bar like Piper Perabo did in the movie of the same name. Some of the Jills will be performing at 8:45pm at tonight's event that includes a dance competition that will be judged by, among others, Jills choreographer Kelli Wagner.
See more at
http://journal-register.com/local/x1696413070/Jills-coming-to-Medina-to-get-Coyote-Ugly
The Medina Theatre Company is located at 601-611 Main Street in Medina, NY and the cost for attendance is $5.
From the BvB, on Friday, July 12th they will be hosting "A Night To Remember...A Black Tie Affair" at Bottoms Up Night Club on Chippewa in Buffalo. Jills alum and BvB FUNraiser Desiree (2005 Jills) is putting together the event with BvB committee member Ali Barone.
The last couple of months, FCI Photography has been hard at work photographing and putting together the 2013-2014 Buffalo Jills swimsuit calendar and Bills reporter Hannah Beuhler has been shadowing them along the way shooting photos and videos of the process. The week of July 15-21, BuffaloBills.com will be showing off those photos and videos as well as some interviews with some of the squad and the 5 cover finalists. In past years, the cover has been announced to the public at the Annual Buffalo Jills Golf Tournamant with the Jills themselves finding out at a private party the day before the tournament. Sadly, there is no golf tournament this year but as part of "Jills week" on BuffaloBills.com, the big cover reveal will come on July 21st.