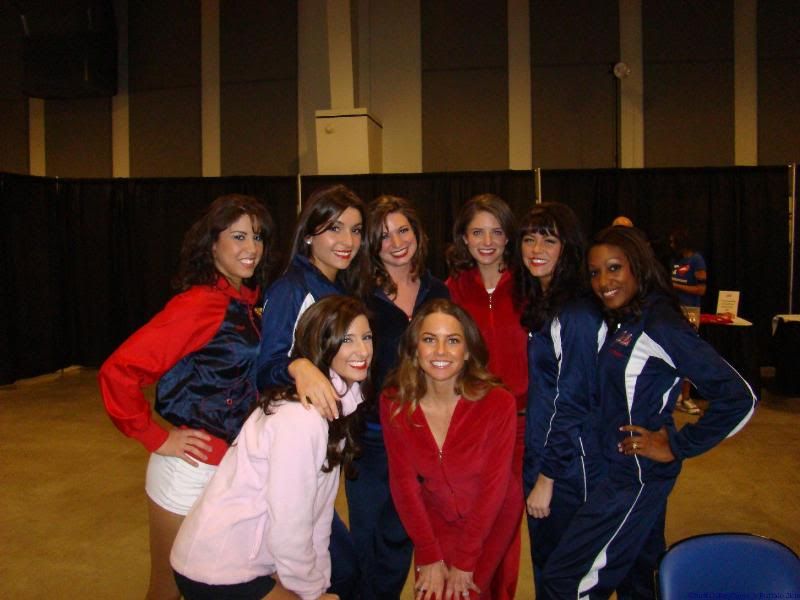 This week's 1st Jills photo of The Week comes from Jills 1st cuts and features a mixture of dancers and ambassadors. However, with the exception of the incomparable Murissa, they all spent last season as Jills Ambassadors. From left to right in the back we have 3rd year dancer Murissa, 2nd year ambassador Ruby, 2nd year vet and 1st year dancer Nicole, 2nd year ambassador Alyssa, 2nd year vet and 1st year dancer Kristen, and 2nd year ambassador Courteney. 2nd year ambassador Lindsay and 4th year ambassador Laura pose in the front.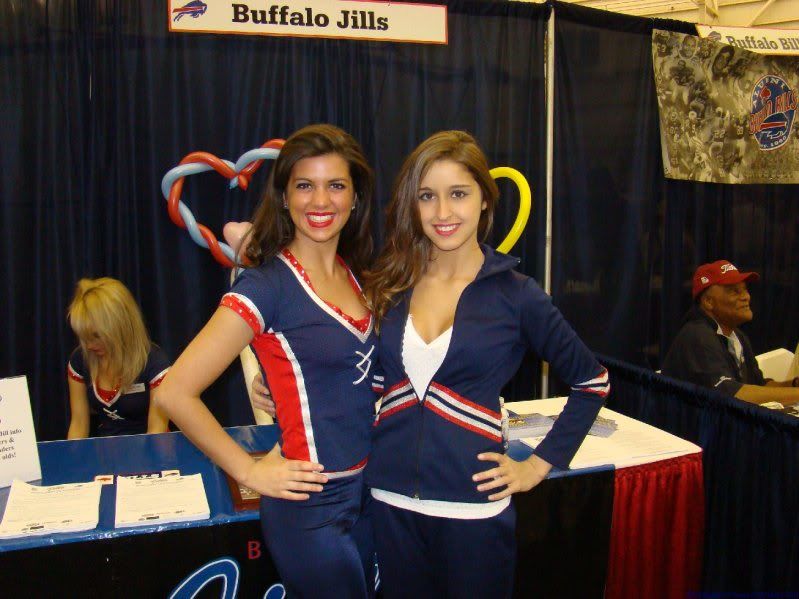 Our second photo comes from the Saturday Bills draft party held for season ticket holders at the Bills Fieldhouse and features a pair of beautiful rookie dancers on the Jills. We already introduced you to Emily, a girl who had a pretty good birthday this year, having spent it at the Jills' 1st major event of the season, their Open Practice at the Fieldhouse at the start of June. Jen is one of the youngest girls on the squad and wasted little time in trying out for the Jills almost as soon as she turned 18, it seems. Judging by her already stunning good looks and knowing that Buffalo Jills generally get better looking as they age, it's kinda scary how beautiful she'll likely get over the course of her Jills career.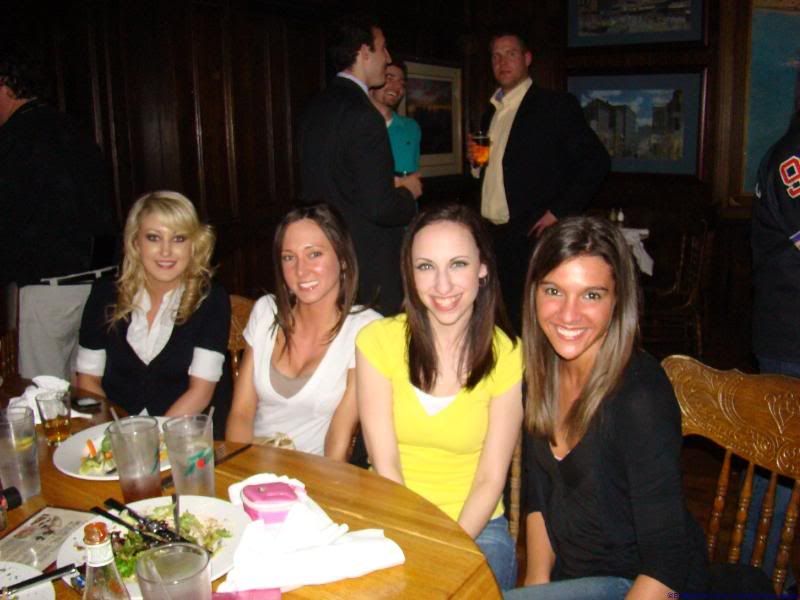 From the Bandettes, we have a photo from the Pearl Street Postgame party following the April 10th game against the Toronto Rock. Following the win, several Bandettes celebrated with players and fans alike with dinner and, for those over 21, drinks. Shown seated here are Chelsea, Jessica, Meghan, and Stephanie. Chelsea and Stephanie were rookies this year while Jessica finished up her 3rd season and Meghan her 5th and likely final season.