The biggest rivalry in the NLL had another match-up Saturday night at HSBC Arena as the hometown Buffalo Bandits hosted their Thruway rivals, the Rochester Knighthawks in the 1st of 3 regular season meetings this year. In a defensive struggle, the Bandits pulled off the 11-8 win in front of a sold-out crowd.
Justina's line at the top of the east bank of escalators where they were greeting the fans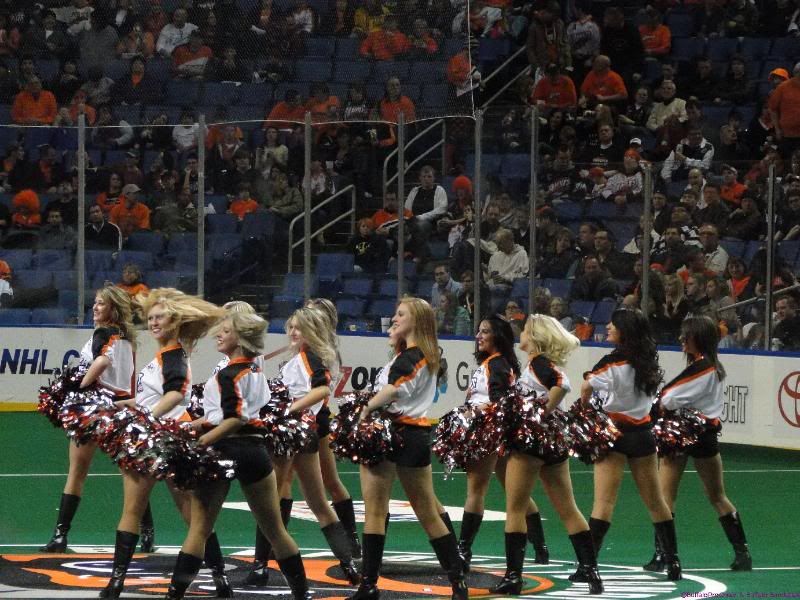 Pregame performance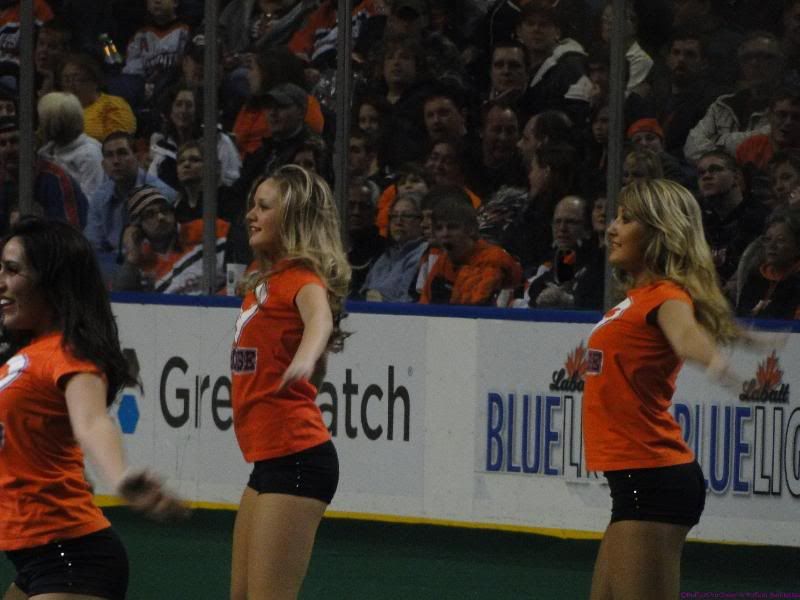 Justina, Chrissy, and Chelsea during the 1st intermission performance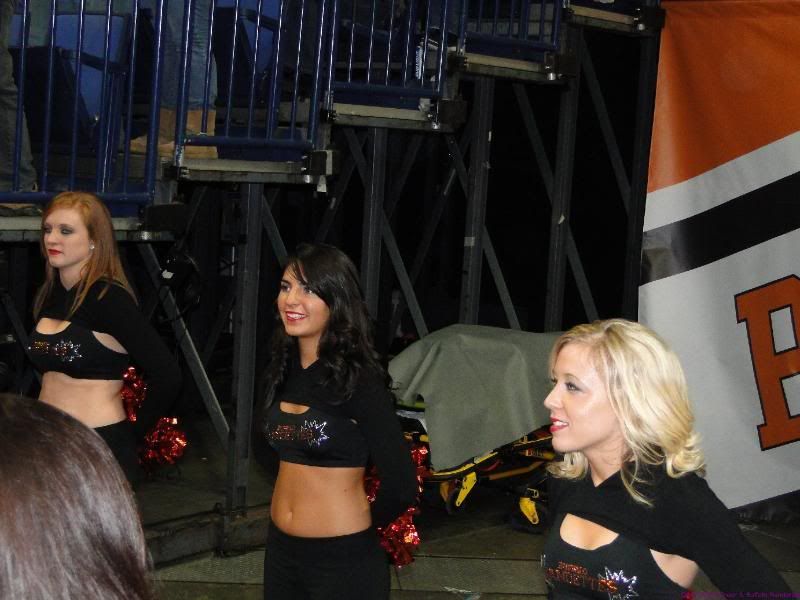 Ashley, Krista, and Beth during the 4th quarter
Prior to the game, while Melissa's line roamed the concourse greeting fans, Justina's line greeted fans as they came up the escalators to the 100 level for the game. During the 2nd quarter, the entire squad spent some time entertaining the fans by spelling out BANDITS with their pom-poms, something that never fails to elicit lots of cheers.
See all the pics at
http://s17.photobucket.com/albums/b87/bandettes/2011/Knighthawks/
Coming up next for the Bandettes, they'll be dancing up a storm Saturday night again as the Bandits play host to the Boston Blazers after the Blazers play host to the Bandits later today.
After that, they'll be putting in a lot of work with the Jr Bandettes on March 26th and April 2nd to get ready for the performance at halftime of the April 2nd home game against the Washington Stealth. The Jr Bandettes program is all filled up for this season so if you missed out on getting your daughters into this program this season, watch in January for details on next year's program.