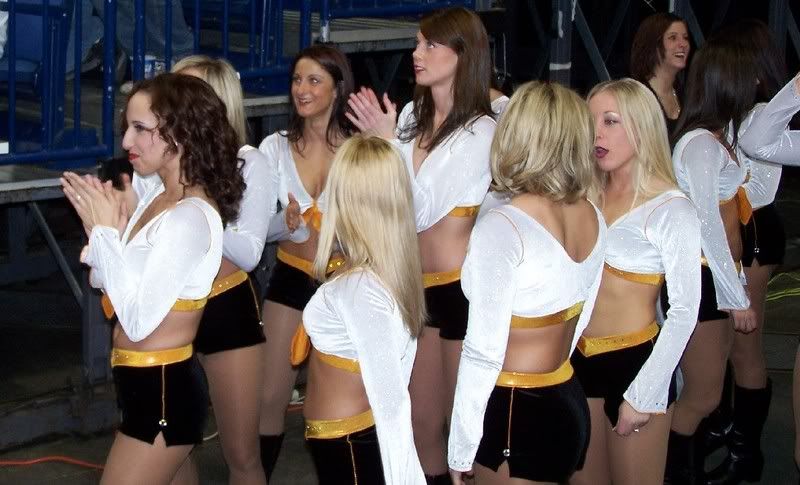 It was round 1 of the NLL playoffs at HSBC Arena on Sunday when the Buffalo Bandits played host to the Minnesota Swarm. A half-size but raucous crowd watched as the Bandits fell behind 8-7 at the half then shut out the visiting Swarm the rest of the way to claim a 14-8 win and a ticket to a 2nd rd matchup in Rochester April 27th.
There's a possibility that this could have been the last home game for the 2007 Bandettes to perform at and they put on outstanding performances all game long to leave the crowd something to remember them by.
http://s17.photobucket.com/albums/b87/bandettes/2007/Rd%201/
Of course, there's also a chance that these same Bandettes will get the chance to perform one final time this season. If the Bandits are successful in upending the Knighthawks Friday night, the NLL Title game will be hosted at HSBC Arena and the Bandettes will be on hand to put on more brilliant performances.