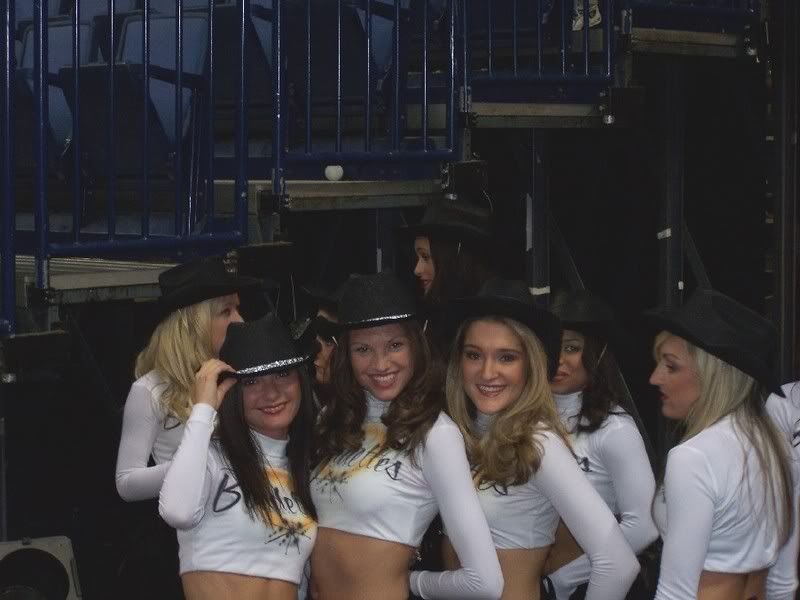 The Buffalo Bandits played host to the Arizona Sting Saturday night in an attempt to clinch at least one home playoff game. For the 1st ten minutes of the game, it looked like it was going to be a nail-biter all the way. That soon changed as the Bandits poured on an offensive onslaught piling on 15 goals while holding the visiting Sting to a mere 5 goals on 48 shots.
Perennial All-Star John Tavares was held to a single goal so Mark Steenhuis, Roger Vyse, and 1st rd pick Brett Bucktooth each put in 3 goals to pick up the slack. Some others stepped up in the game as well. Down one of their captains, out with the flu (get well soon, Erin), the remaining Bandettes stepped up in her absence and put on strong performances all game long.
Pregame, the Bandettes were out signing posters again and for anyone who hasn't gotten one yet, time's running out on your chance to get all 14 of the girls to sign one for you at once. Show up early for Friday's matchup against the rival Rochester Knighthawks as the Bandettes will need to head in for the game around 7pm.