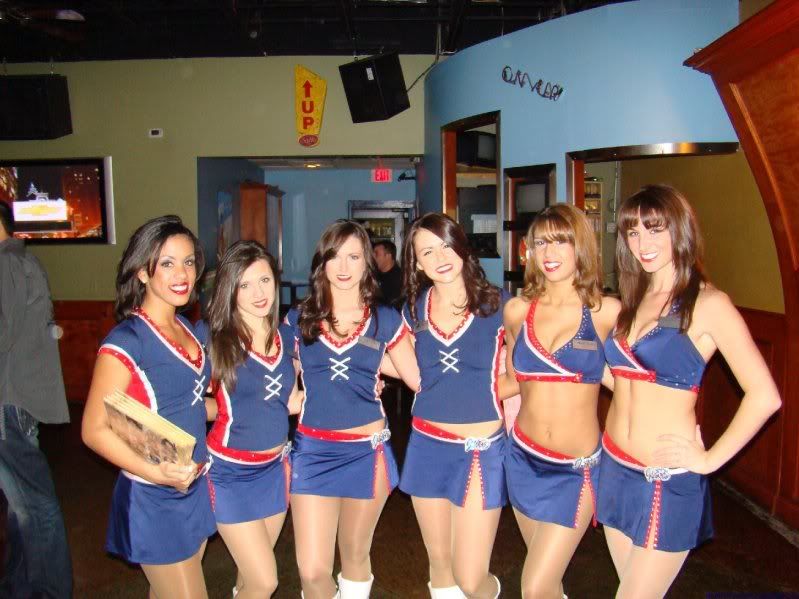 For their top-selling swimsuit calendar, the Buffalo Jills have the option of getting their shots done here in Western NY or in a more exotic location on a cruise through the Caribbean. Obviously, most of the girls would prefer to get their shots done on the cruise but unfortunately, it's a rather pricey endeavour for the girls as they do have to pay for it themselves. To help pay for the cruise, the Jills hold fundraisers like the annual Beer Blast and pizza party at SoHo on Chippewa in downtown Buffalo. All but a trio of the Jills' 37-girl squad was in attendance for the event which included plenty of raffles, wine-tasting, and a few special appearances. No one knows about the hard work that the girls put in to these events more than former Jills and 5 alumni put in an appearance at the event to support their former squad. A former long-time Bandettes captain even put in an appearance to support one of her friends on the squad.
http://s15.photobucket.com/albums/a375/buffalojills2005/2009/Fundraiser/
With the Bills on the road this weekend, your best chance to meet some of the Jills is to check out the Edge Away Game Party at the Aud Sports Bar in Depew where a couple of the girls will be in attendance for about half of the game.