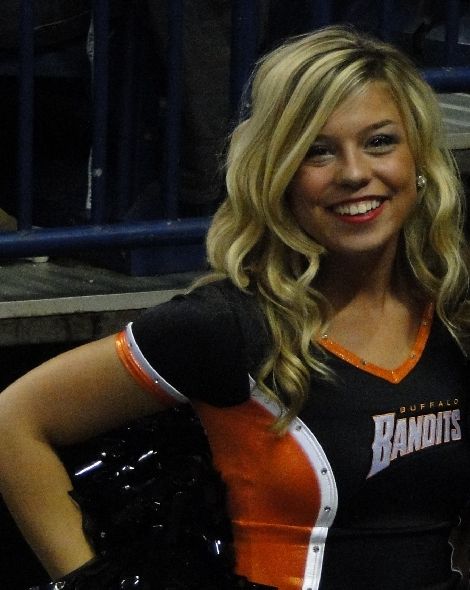 It's that time again. The Bandits were eliminated in the playoffs last weekend but rookie camera ham Stephanie O is in the finals for the NLL Girl of The Week contest. She beat Candace of the Toronto Rock Cheerleaders in the preliminary round by over 18,000 votes. In Rd 1 of the playoffs, she took down Kayleigh of the Colorado Wild Bunch with 96% of the vote. In the semi-finals, Kendalyn of the Washington Stealth Dance Team was the victim as Stephanie racked up 58% of the vote. Now she's facing off against Sammie of the Colorado Wild Bunch who is surely looking to avenge her squadmate's defeat at the hands of Stephanie. But just as we pulled together and helped the Jills take down the Dallas Cowboys Cheerleaders, we can ensure Buffalo wins another contest by voting for Stephanie over and over again.
Go to
http://www.ilindoor.com/2012/05/14/nll-girl-of-the-week-championship/
to vote, vote, vote!!