Continuing our look at the beautiful rookies who will be gracing the sidelines at Ralph Wilson Stadium this fall, we have a photo from the recent Kid's Day preseason game.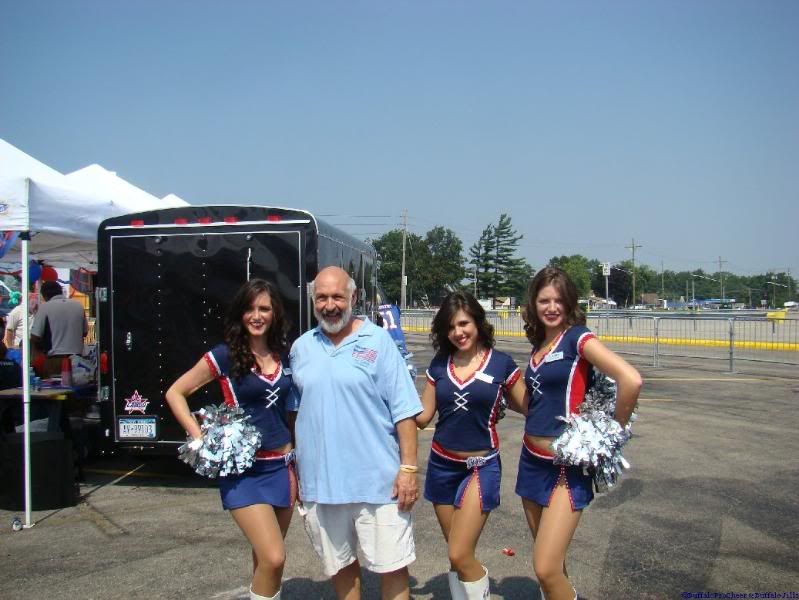 Prior to the game, Food Network filmed a special starring Guy Fieri on tailgating. Obviously, no tailgating show would be complete without the Commissioner of Tailgating, Joe Cahn. Here we see him posing with Jills rookies Kelly, Loren, and Alyssa. Kelly and Loren are both dancers, Kelly on Omarlla's line and Loren cheering on Nicole's line. Alyssa is an ambassador but she still has some dance moves. One of the segments filmed was a feature on the CBNG Tailgate and these 3 young ladies put together an impromptu cheer and dance for CBNG and if we're lucky, we'll see the finished product on TV when the special airs on Food Network on October 17th.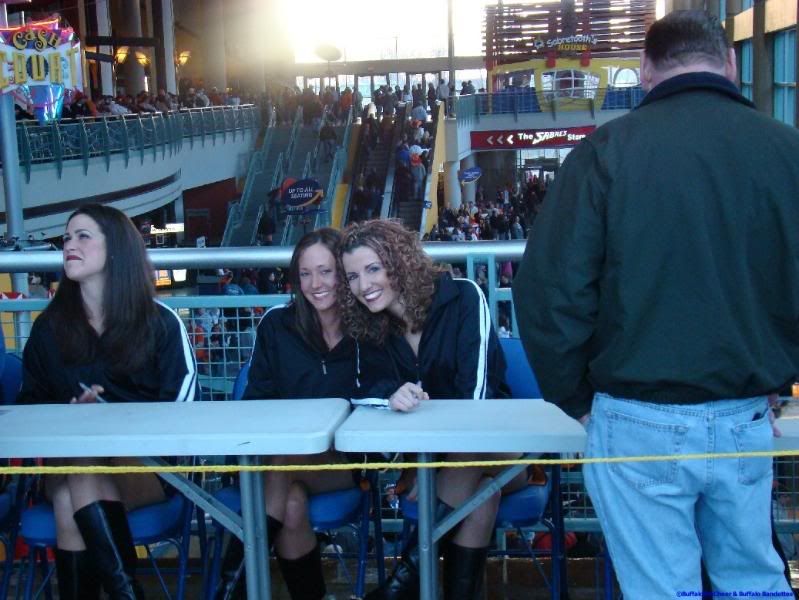 From the Bandettes, we have a photo from the matchup against the Portland Lumberjax in their last ever appearance at HSBC Arena after that team unfortunately ceased operations recently. Prior to the home games, after their posters are released, the Bandettes spend about an hour signing those posters as well as other Bandits gear for the fans. While waiting for the next fan to reach them, we see Jessica and Karla mugging for the camera. Jessica was in her 2nd season on the squad after 4 years in the US Navy. Karla was in her 2nd season BACK on the squad after taking 2 years off following 5 seasons on the Bandettes.