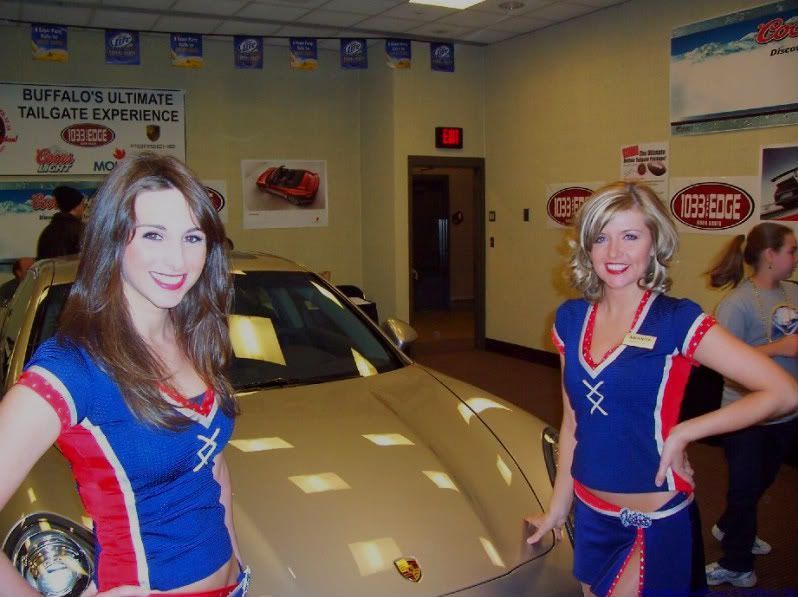 Buffalo is a city well-known for its tailgating prowess, annually ranked in the top 3 in the NFL with Green Bay and Kansas City. Besides their devotion to tailgating, the foods that are served at Buffalo tailgate parties are spoken of around the league. In honor of this, the Buffalo Auto Show, with the aid of radio station 103.3 The Edge, hosted a contest in which 5 contestants put their recipes up for judging. The winner got a large group of prizes including Bills tickets, a new grill, an autographed football, and many more. No contest like this works without judges and Amanda and Kaitlin of the Buffalo Jills put aside Valentine's Day afternoons with their boyfriends to help judge the contest along with a pair of NYS's finest.
http://s15.photobucket.com/albums/a375/buffalojills2005/2009/Auto%20Show/
Coming up next, the Jills have a pair of events scheduled for February 27th as a number of them will be at Eastern Hills Mall from 11-noon for Kaleida Health's Day of Dance event. They'll be there to perform, sign autographs, pose for photos, and hand out info on becoming a Jill or a Jr Jill.
That evening, Club Paradise in Blasdell is the place to be as the Jills hold their annual adult comedy show. Tickets are $20 in advance through the Jills or $25 at the door with doors opening at 7pm with raffles, food, and drink available.