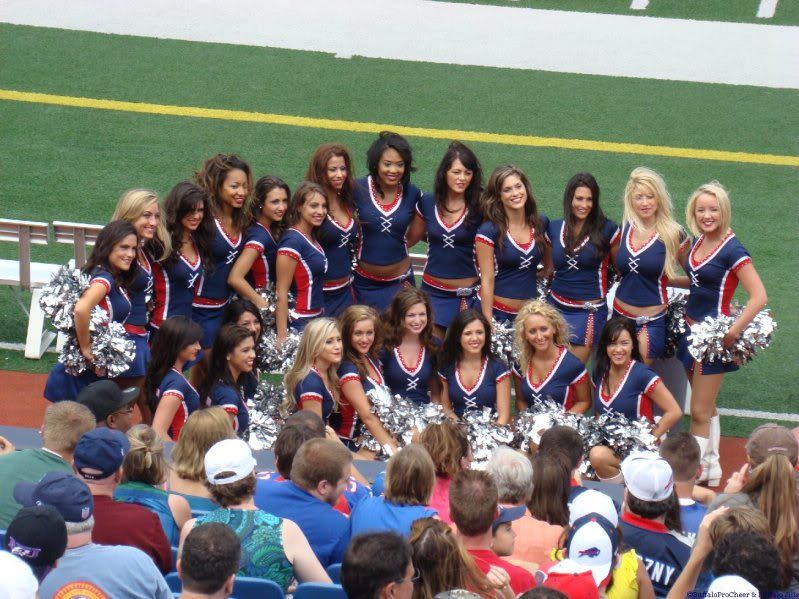 On a warm yet windy day in Western NY, the Buffalo Bills held an open mini-camp practice for the fans for the first time since 2004. Diehard fans tailgated before heading into the stadium through Gates 2 and 3 where they were greeted by 22 members of the 43-girl Buffalo Jills squad, who handed out Bills rosters and schedules to the incoming fans as well as posing for photos and signing autographs. The Jills then took to the field to perform for the announced crowd of 4500 of Bills faithful for the first time this season, which allowed several rookies to get the nervousness out if their systems. Judging from their performance and the crowd's reaction, their hard work the past 2 months has been well worth the effort.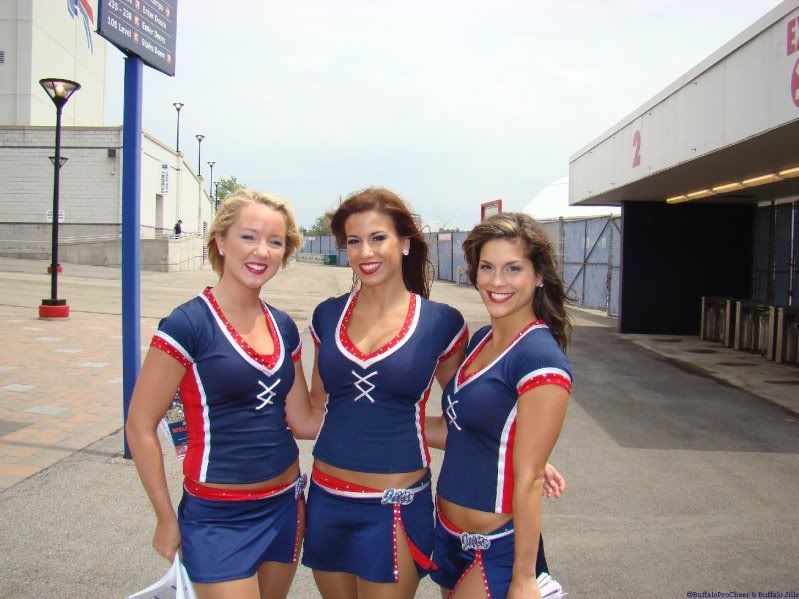 Lindsey, Lisa, and Gabrielle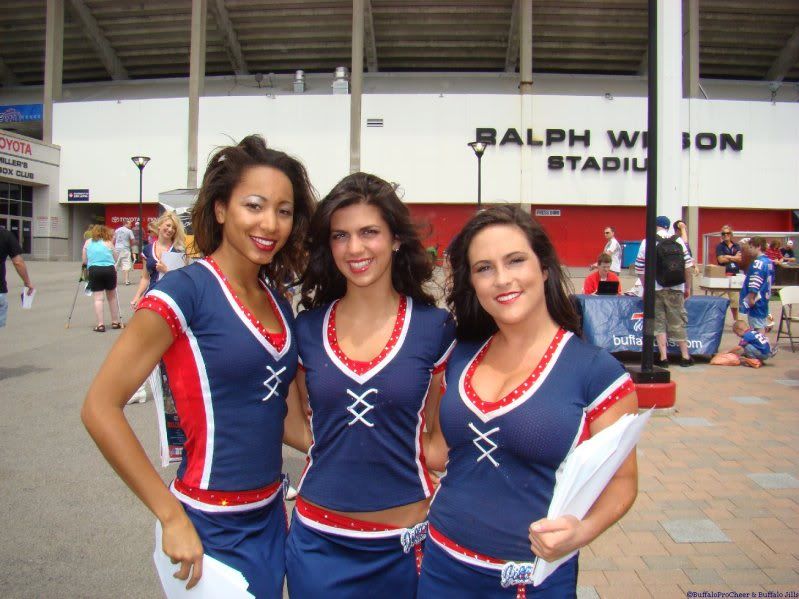 Morgan, Emily, and Danielle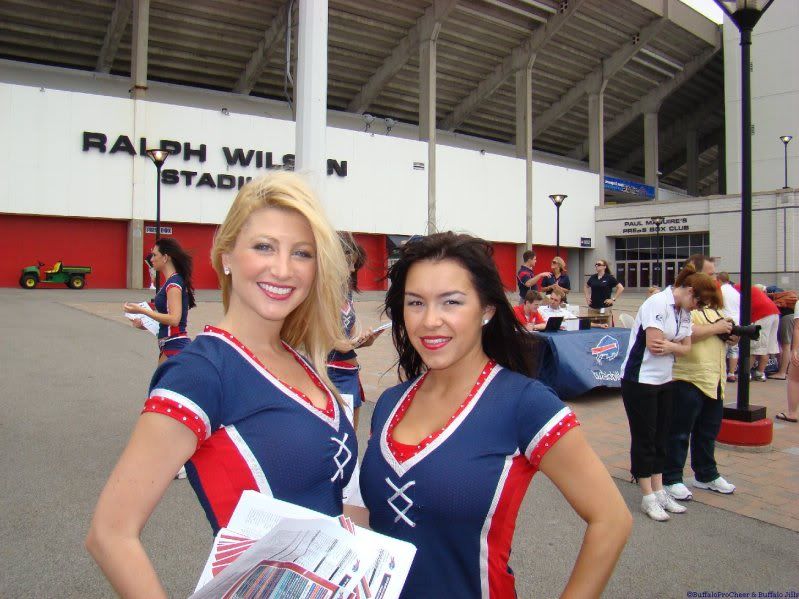 Eileen and Katie
Coming up next for the Jills, there will be plenty of appearances for them before the 8th Annual Jills Golf Tournament at Westwood Country Club in Williamsville on August 2nd.
Included in those appearances is a pair of the girls being in attendance in West Valley, NY when the West Valley and Ellicottville alumni face off in a football game on Saturday, June 12 at 2pm. The ticket money, $5 for adults and $3 for children, goes to support the 2 schools' youth football programs.
Also, on June 18th, some of the Jills will be on hand at the 2nd Annual BBQ and Blues bash being held from 5-9pm at 30 Mississippi Street in Buffalo near Morrisey's Irish Pub and Benchwarmers Sports Bar and Grill. The $20 ticket ($30 the day of the event) goes to support the Gateview-Longview child and family service organization and includes unlimited BBQ and brews. Learn more about the event and the organization at
http://www.bbqbluesbash.com/
Also, check out this video from the Jamaica Tourism Board featuring our very own Anna talking about Jamaica and the people she met while there for the Jills Calendar Shoot.