Anna, Natalie, Gabrielle
The 8th Annual Buffalo Jills Golf Tournament at the start of August is the setting for both photos from the Jills. The 1st photo was taken at the little party zone near the 11th tee where Jickster was set up with the 97Rock van, music, a dunk booth, and a bake sale. Shown posing next to the van are 3rd year vet and calendar covergirl Anna, rookie and Buffalo Bills blogger Natalie, and the always-smiling 2nd year vet Gabrielle.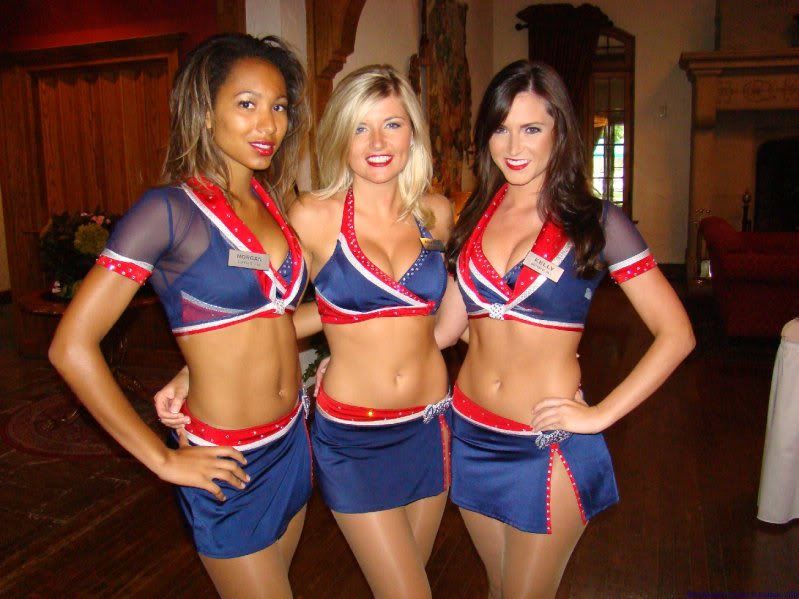 Morgan, Amanda F, Kelly
The 2nd photo comes from after the tournament while the golfers were having dinner and features rookie Morgan with 4th year vet Amanda F and 2nd year vet Kelly. I can't say much about Morgan as of yet other than to say she's an energetic dancer who took to the snap-and-flash routine that choreographer Kelli W designed as if she's been dancing for Kelli for years. Amanda F is the lone co-captain on the Jills 2010 squad, working with Keisha to run an outstanding Ambassador squad. Kelly is known for, in addition to her obvious beauty, her writing skills as well as the fact she was the 2009 dance rookie of the year.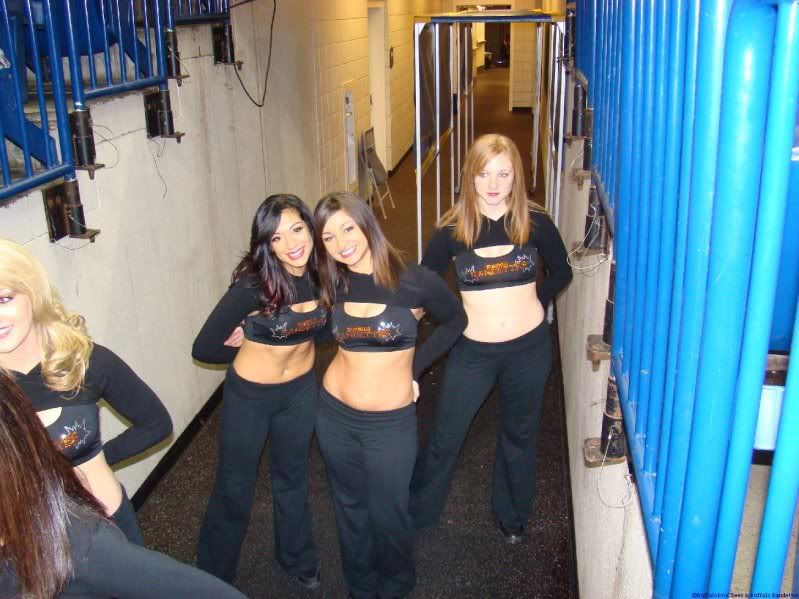 Alexis, Lauren S, Ashley
This week's Bandettes photo comes from the Bandits Open Practice held last December at HSBC Arena. Shown posing for a photo are 2nd year vets Alexis and Lauren S with rookie Ashley V. Alexis and Lauren have had a habit of getting pics together quite frequently over the course of their Bandettes careers but sadly, that practice won't continue in 2011 as Alexis won't be returning to the squad, despite my protests...lol. Lauren definitely plans to return though and her big smile is always a treat for the fans and the cameras. Bandettes tryouts are coming up in 5 weeks, taking place October 2nd and 3rd at Gold's Gym in Depew.