With a 2-2 record, the Buffalo Bandits needed the crowd at HSBC Arena to step it up to help them against a strong Minnesota team and the 15,001 fans in attendance were ready, willing, and able to do just that as the Bandits sent the Swarm home with a 15-12 defeat.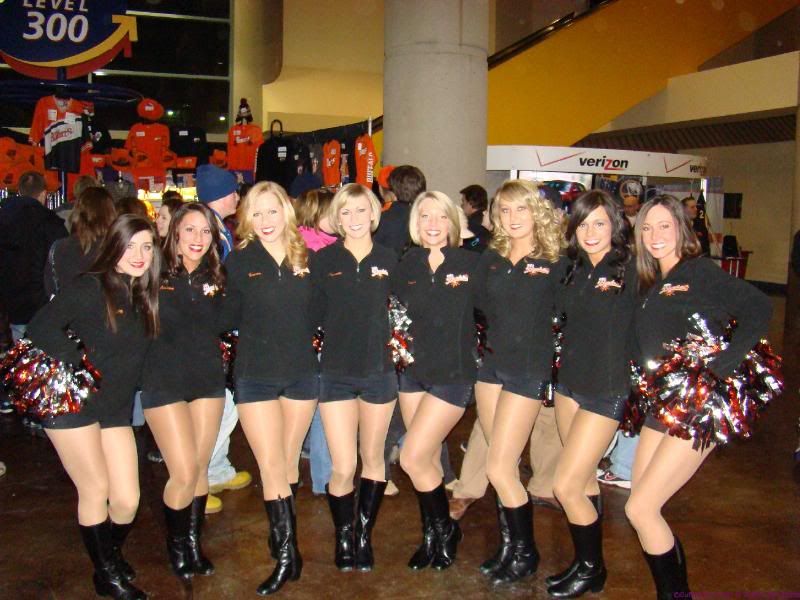 Justina's line at the top of the east bank of escalators
Prior to the game, Justina and Melissa's lines spent time greeting fans and posing for photos with them as they came into the game.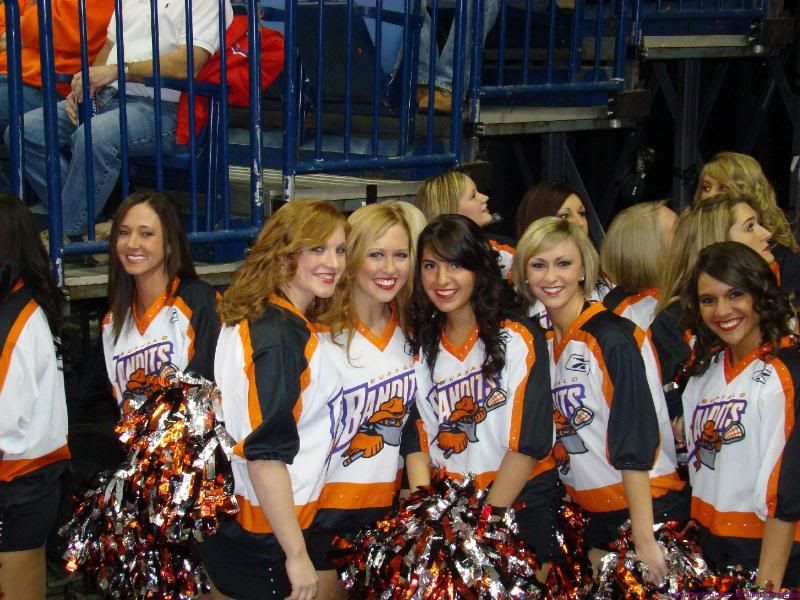 Jessica H, Ashley, Kirsten, Krista, Danielle, and Stephanie posing while waiting to go out for pregame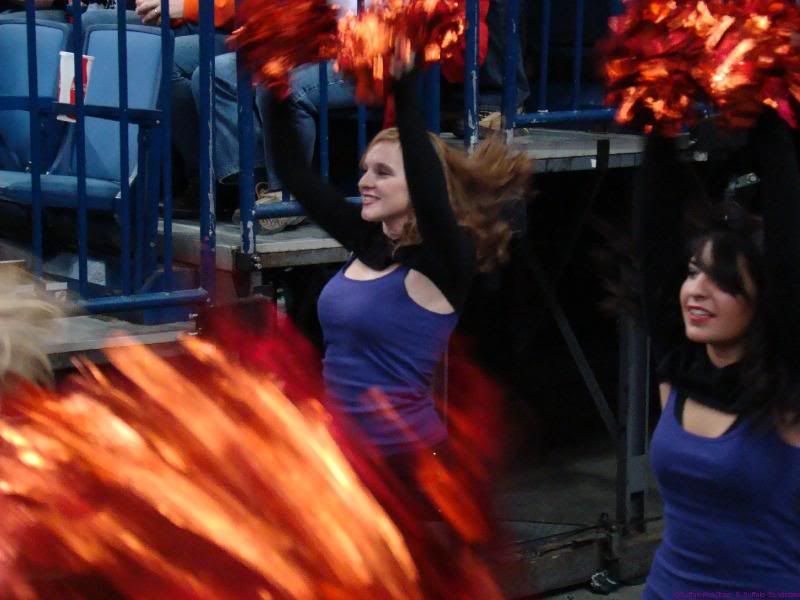 Ashley and Krista in action
The squad posing for a pic at halftime
See all the pics at
http://s17.photobucket.com/albums/b87/bandettes/2011/Swarm/
Next up, some of the Bandettes will be in attendance at the Buffalo Auto Show on Wednesday, February 9th with Bandits star Mark Steenhuis before the entire squad is back in action on February 19th as the Bandits play host to the Philadelphia Wings.
While you're waiting to see the Bandettes again, you still have a few days left to vote for Jessica H at
http://www.nll.com/
as the stunning 4th year vet is up for the NLL Girl of The Week honor!