With the Bandits in the playoffs for the 17th time in their 20-year history, the Bandits organization is holding a Party in The Plaza prior to each playoff game this season. As a part of each Party, the Bandettes appear to sign autographs, pose for photos, and put on a dance performance. After the dance performance, fans started heading in for the game and the Bandettes rushed in to greet them with team and Bandette posters. The game itself was an exciting one and the team that lost to the Blazers two weeks ago was nowhere to be found as the Bandits held a lead until late in the game when Boston tied the score up at 10. With 39.4 seconds left though, the greatest player in the history of the sport, Johnny Tavares, put the Bandits ahead to stay for the 11-10 win.
Stephanie, Ashley, Lauren B, Chelsea, Kirsten, Chrissy, and Jessica M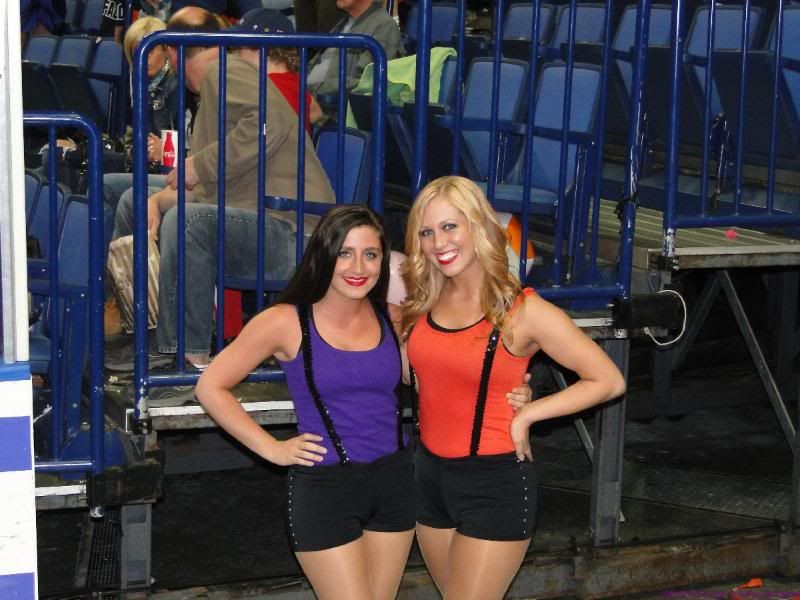 Lauren B and Kirsten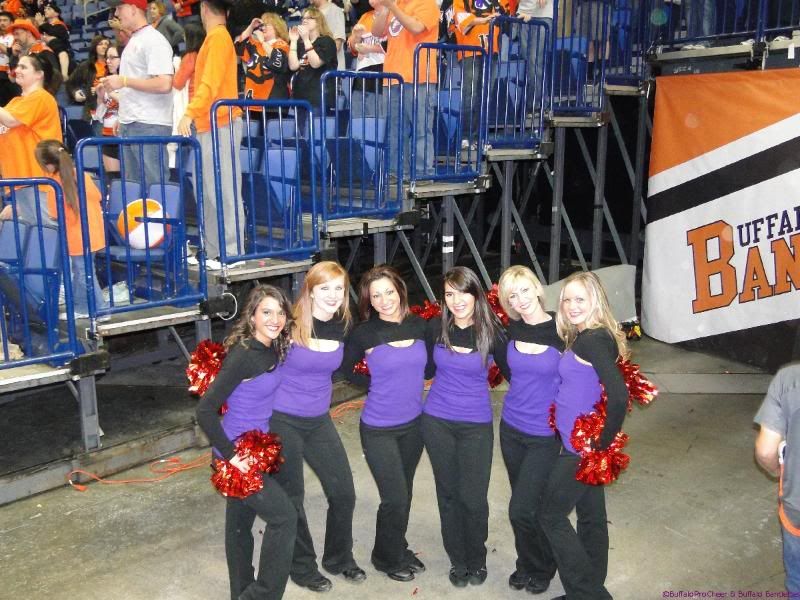 Lauren S's line all smiles after the win
Jessica M, Chrissy, and Ashley with their brothers at the postgame party
See all the pics at
http://buffaloprocheerbuffalobandettes.shutterfly.com/pictures/3568
Coming up next, the Bandits play host to the winner of today's Knighthawks-Rock game back at HSBC Arena Saturday night at 7:30 with the Party in The Plaza kicking off at 5pm. The Bandettes will be performing and are hoping to keep dancing all the way to a 5th Bandits World Championship!