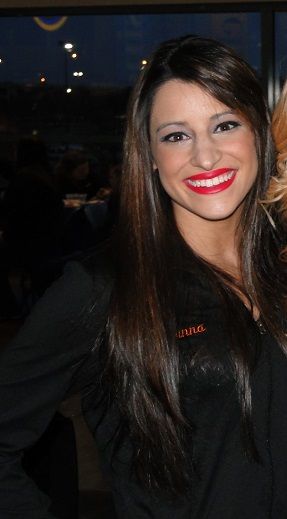 First of all, it's that time again. A week ago, rookie Bandette Brianna V won her quarterfinal matchup in the NLL Girl of The Week series and now she's in the semi-finals. Matched up against Allie of the Colorado Wild Bunch, Brianna is hoping to keep the NLL Girl of The Year crown in Buffalo. She took down one of Allie's squadmates last week so the pressure is on to keep it going. You can help her by voting for her at
http://www.ilindoor.com/2013/05/07/nll-girl-of-the-week-its-buffalos-brianna-against-colorados-allie-in-second-semifinal/
You can vote as often as you like all the way through next Monday night.
From the Jills, for the last couple of years, the calendar has been shot completely in Western NY. This week, about half the squad is down in Siesta Key, Florida with Jeff and Snjezana Fisher of FCI Photography working on this year's calendar. Bills reporter Hannah Buehler is there as well and is sending back photos through her Instagram Account which can be found on the web at
http://instagram.com/hannahbills1/
or you can follow her at hannahbills1 if you have your own account.
Melissa on camera