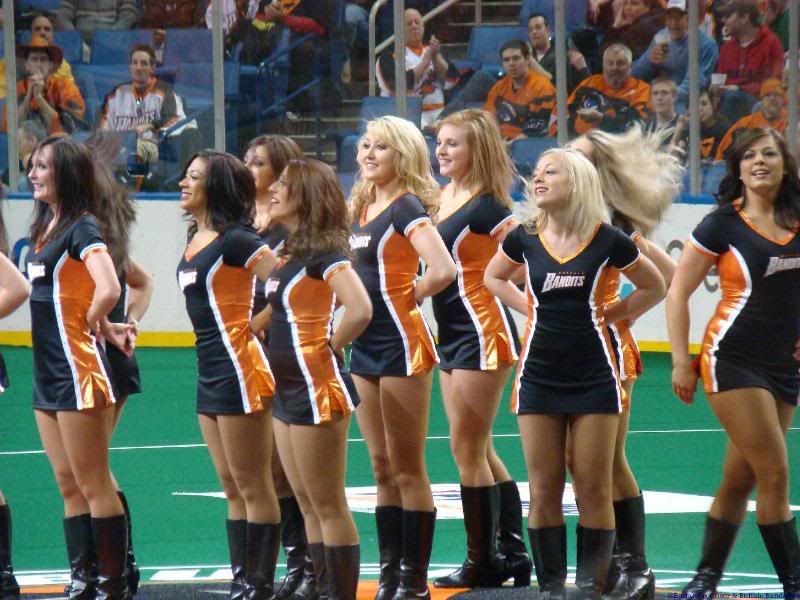 With a 2-6 start, the Bandits have a lot of work to do to have any hope of making the playoffs but made their first step in returning to the playoff hunt with a 12-10 victory over the visiting Orlando Titans in HSBC Arena. Fan favorite Mark Steenhus contributed 6 goals and 4 assists to the home team effort.
The Bandettes, meanwhile, helped keep the excitement level high with high energy performances and routines including a halftime performance with 4 tumblers! Amanda and Ashley were joined on that performance in tumbling by Lauren S and Chelsea. After the win, a few of the girls joined in the celebration at Pearl Street's postgame party before they called it a night. After the Jr Bandettes clinic that morning and with most of the girls on other appearances Sunday morning, an early night was definitely a must for these hard-working young ladies.
http://s17.photobucket.com/albums/b87/bandettes/2010/Titans/
The Bandettes have a few weeks off from games as the Bandits' next home game is April 3 when they play host to the Colorado Mammoth.