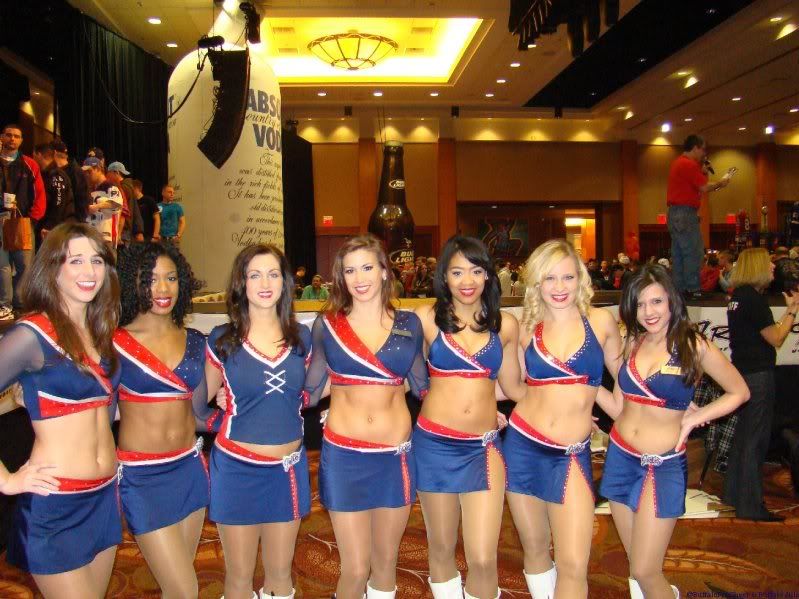 2 years ago, 97Rock and 103.3 The Edge helped put on the 1st Buffalo Men's Show at the Hamburg Agri-Center and the reaction was overwhelmingly positive. This year, the venue was the Seneca Niagara Casino Events Center in Niagara Falls, NY. The venue was the only major change as the place was packed from start to finish. Attendees got to check out a large number of different booths including one from Zoladz Limousine. At the Zoladz booth, people slammed a hammer onto one of those carnival-style bells to get a chance to win a tailgate party with some of the Jills for the Bills Home Opener this fall. Kristen did a good job convincing people to try their luck, which should be no surprise. Who could say no to that smile and the positive energy she has?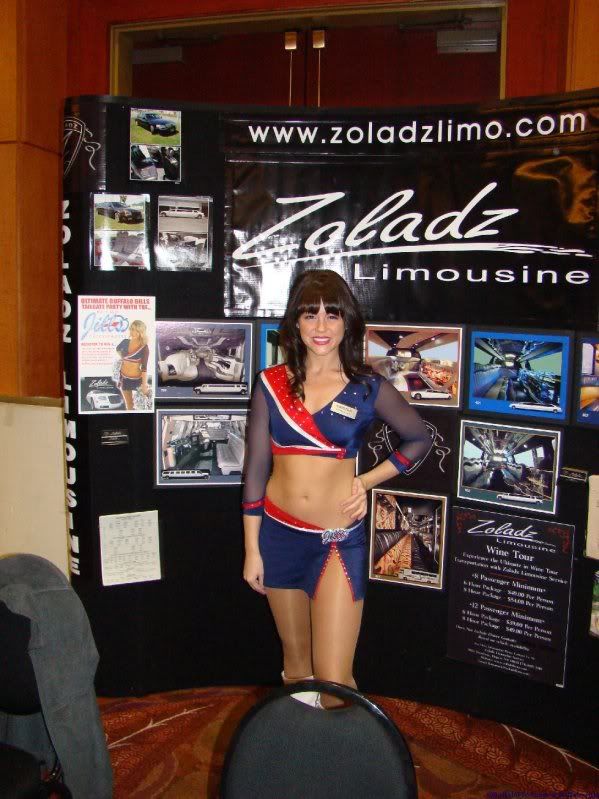 In addition to the booths from the vendors, various celebrities were on hand to sign autographs including Thurman Thomas, Andre Reed, Ruben Brown, and Mark Steenhuis. Ruben stayed off the stage area and hung around his own booth promoting his motorcycle run coming up on June 12 in Atlantic City. Considering he got to pose with Jills 3rd year vet Angelina, who can blame him for hanging around his booth? Get all the details on that at
http://rubensrun.com/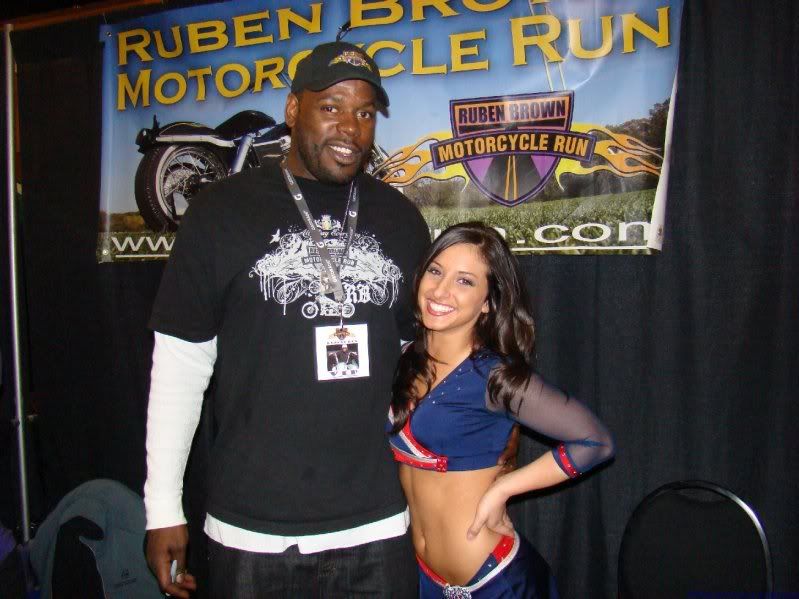 Obviously the big feature was the Buffalo Jills who signed autographs, sold calendars, and posed for pictures before a big dance performance on stage.
See all the Jills photos at http://s15.photobucket.com/albums/a375/buffalojills2005/2009/Mens%20Show/
For more on the Men's Show, be sure to check out our friends at Skunkpost where Christie Weber has a video up from the event http://www.skunkpost.com/news.sp?newsId=1800
Coming up, Jills tryouts are in full swing starting on March 14 as the Jills hold their Open Workshop for all prospective 2010 Jills at the Conference Center of Niagara Falls. This Workshop is closed to the public but 1st cuts, also at the Conference Center, will be open to the public on March 20th at 10am. Get all the details at http://buffalojills.net/auditions/index.php