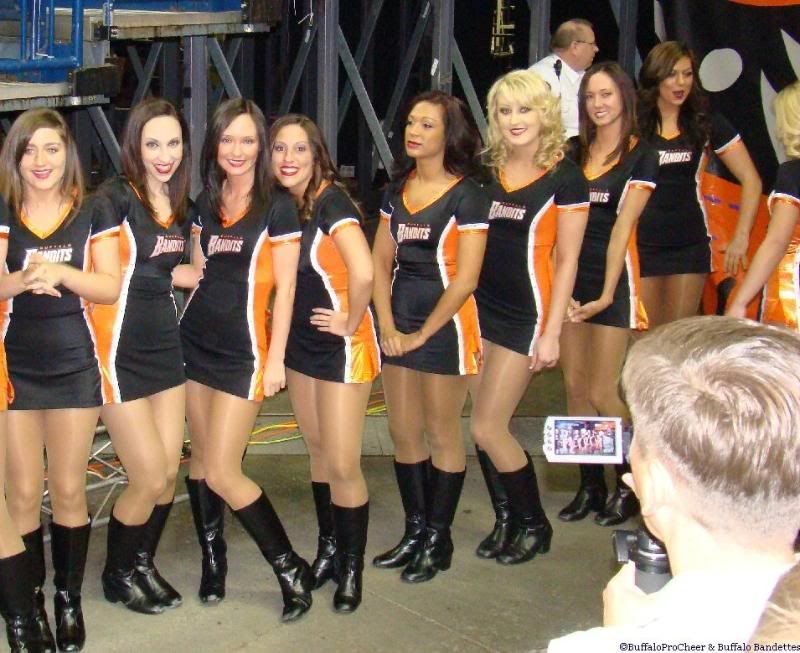 Last week's Bandits game started off with the Bandits behind for much of the game before tying it up and forcing OT, which they weren't able to take advantage of. This week's matchup was pretty much the opposite. A strong start had the hometown team taking a 7-2 score into the half. Unfortunately, a strong 3rd quarter by the visiting Rock made it a tie game less than 6 minutes into the 4th. Thankfully, assistant captain Mike Accursi capped off an MVP performance by putting the Bandits ahead for good as they are now in a 3-way tie for 3rd place with 2 games left in the season, sending the bulk of the 18,575 fans home happy.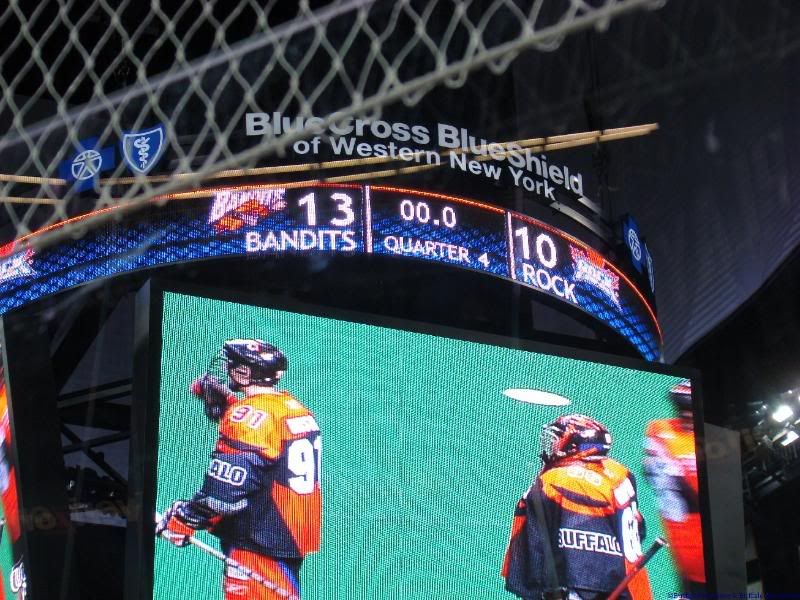 The Bandettes, however, had no such struggles. Short by a pair of girls, they were on their game all day long with an autograph session just outside of Aisle 3 in pregame before putting on rousing performances all game long. After the game, they signed autographs and posed for some photos at Pearl Street Grill and Brewery's postgame party.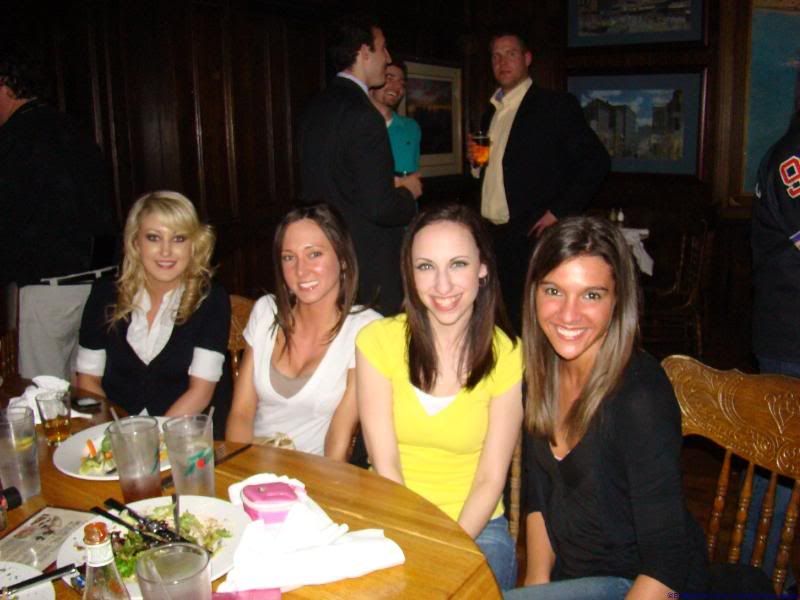 After a road trip to Orlando this weekend, the Bandits and Bandettes return to HSBC Arena April 24 for the season finale against the Boston Blazers with the playoffs still on the line. The Bandits could still finish anywhere from out of the playoffs to the #1 seed in the East depending on how the results of the final games the next 2 weeks.