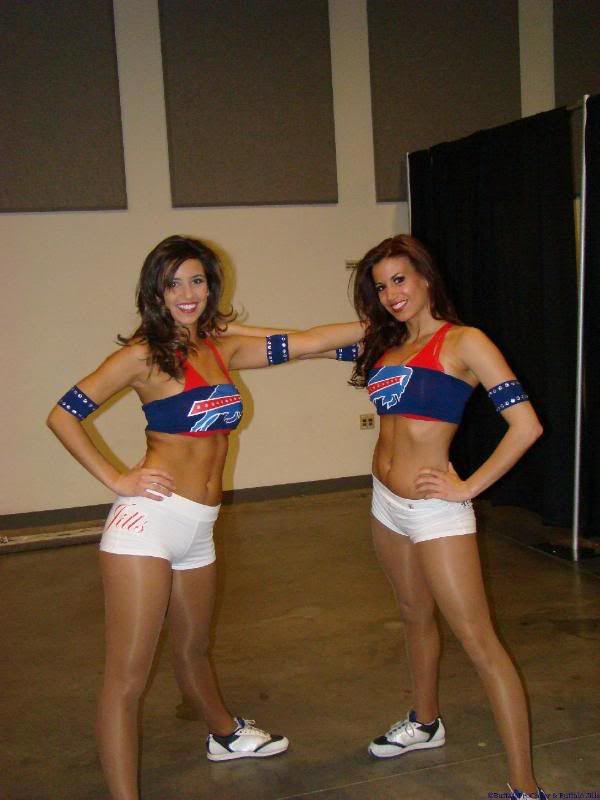 During the past two weeks, two Buffalo Jills Cheerleaders teamed up to provide their thoughts and insight to the Jills Cheerleader audition process. In today's final installment here on BuffaloBills.com, Lisa, a three-year Jills veteran and Natalie, the newest Jill, share their thoughts on making the 2010 Jills squad.
Lisa, Jills 2010 veteran;
Here we go!
The 2010 season has officially begun, and I couldn't be more excited. The final team was announced this past Tuesday after the third cut. The new team has 44 girls total, 28 veterans and 16 rookies. I've had the opportunity to get to know a few of the rookies so far, and I'm really looking forward to the upcoming season with them.