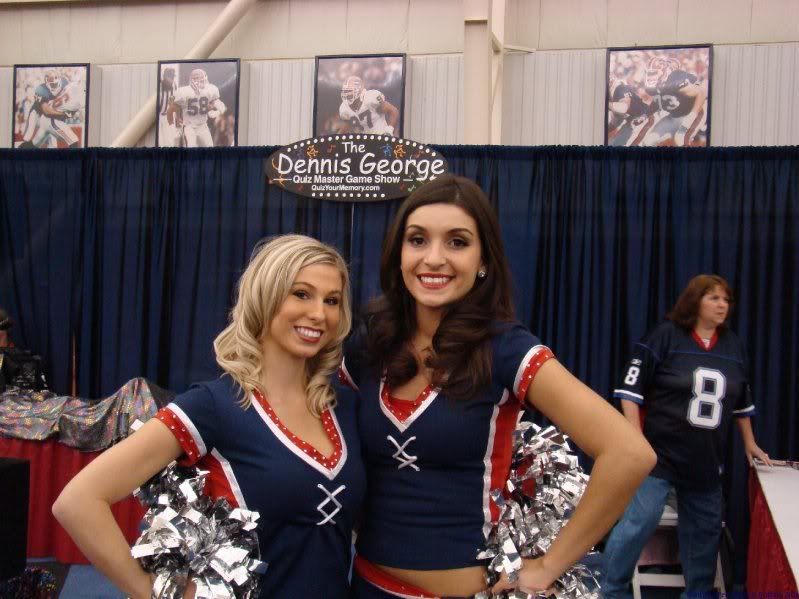 Sara and Ruby in the Fieldhouse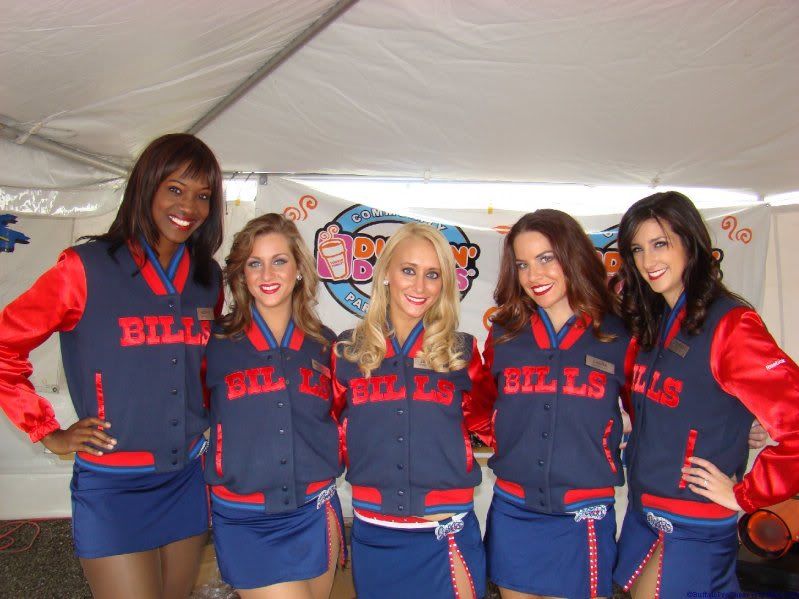 Keisha, Michelle, Jaclyn, Laura, and Lindsay at the 97Rock Tailgate Party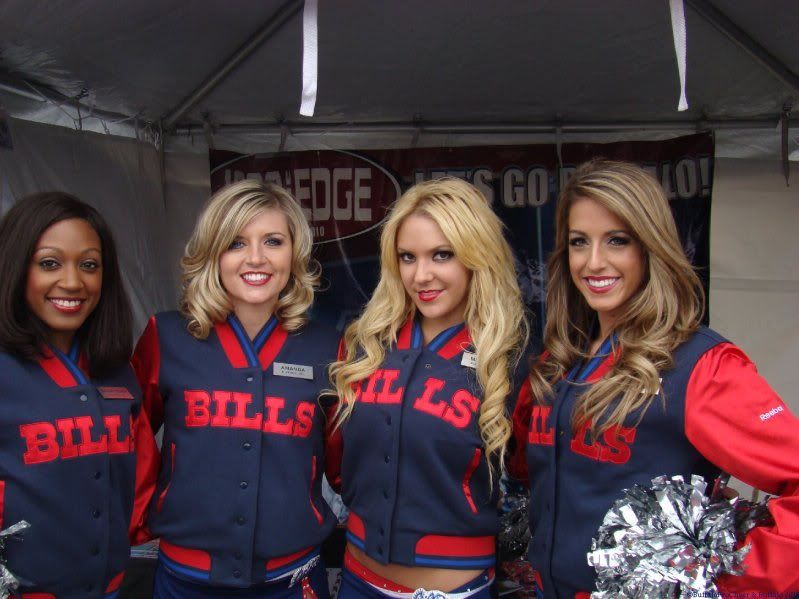 Courteney, Amanda F, Meghan, and Gina at the Shredd and Ragan Tailgate Party
Lindsey, Morgan, and Murissa collecting for Gift of Warmth
Coming off the field after pregame
The Bills have had a rough season to be sure but came out with a win finally on a rainy day in Orchard Park Sunday in front of a crowd that may have come over 16,000 short of filling the stadium, but did their part to help their home team so much that Bills defenders Marcus Stroud and Arthur Moats couldn't even hear all their checks on the field and the Lions were guilty of a number of false starts.
Before the game Jills ambassadors signed autographs and took photos with fans in the Fieldhouse and at the 97Rock and Shredd and Ragan Tailgate Parties. Dancer Jaclyn joined the girls at 97Rock due to an injury suffered at practice last month but plans to be back in action for the next game with her cast coming off on Friday. It's never fun missing time due to an injury but Jaclyn can take solace in the fact that others have gone through similar things and missed even more time. At the Shredd and Ragan Tailgate party in Lot C, members of the Buffalo Jills dancers put on a newer performance for the fans before going to gates to greet fans coming into the game and taking donations for the Gift of Warmth program which collects money and new outerwear for the needy for the upcoming winter months.
During the game, Sara and Courteney handled promotions after Keisha was announced as the Jill of the Game by 97Rock's JP and the Jills dancers put on some excellent performances on this chilly day that turned to rainy in the 2nd half.
Check out the pics at
http://s15.photobucket.com/albums/a375/buffalojills2005/2010/Lions/
Coming up next for the Jills, they have their Open Practice at the Fieldhouse Tuesday evening from 6:30-8:30. It's a great event in which the Jills teach the next generations of cheerleaders a routine and give them a small taste of their Jr Jills program. In addition to the little girls getting to learn, it's open for the public to watch and see how they go about learning cheers. Get all the details at
http://buffalojills.net/Article.asp?id=1971677&spid=34534
Before that, the Bills will be holding a blood drive at the Paul Maguire Club at the stadium and there will be various players making appearances throughout the day as well as members of the Jills as well.