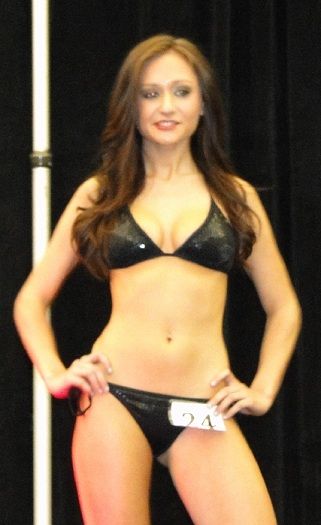 This week, we take a look at the 1st of the Buffalo Jills rookies as the Buffalo Jill of The Week. Kelsey D is spending her rookie season on the Jills Ambassador Squad after spending several years dancing and cheering while growing up in the NYC area. In Buffalo for college, she's working on her degree in pharmacology similar to Alison C, a Jills alum who spent the 2008 season on the Jills Ambassador Squad. Moving to Buffalo isn't the first time Kelsey has spent away away from home as she got a major present for her Sweet Sixteen, a trip to Europe with some of her high school friends. When she gets done with college, maybe she'll be one of the three most beautiful pharmacists in Western NY along with Ali and fellow Jills alum Katherine (2007-08). Afterall, even being from downstate, she's loving how at home she's being made to feel in Buffalo so staying is a very good possibility for her, especially when one considers how strong the health care field is in the Queen City. You can read more about Kelsey at
http://buffalojills.com/profile.php?PID=54
Kelsey's secondary photo is from the Redskins preseason game and was taken in the 4th quarter. Shown posing for a photo are Courteney and Kelsey.
Courteney and Lindsey D
Don't forget to take a look at Kelsey's introduction to the fans done by Jills choreographer Kelli Wagner.
Amanda T and Chrissy
From the Bandettes comes a photo from the Bandits-Swarm game held on St Patrick's Day, the reason they wore green. Prior to the game, the Bandettes greeted fans at the gates before Kirsten's line went up to the 100 level. Shown smiling for a photo are 2nd year vet Amanda and 3rd year vet Chrissy.