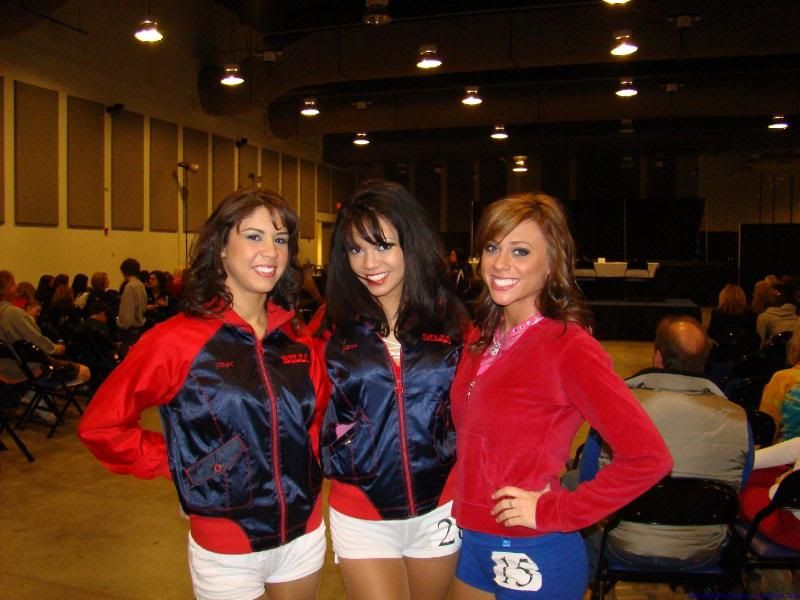 This week's 1st Jills photo comes from 1st cuts and features 3 outstanding Jills dance veterans. From left to right are Murissa, Anna, and Stefanie. Murissa and Anna are both heading into their 3rd seasons on the squad while Stefanie is going into her 5th. Murissa's the type who loves the spotlight and the camera...as evidenced by the fact she strikes a pose more than any other vet on the squad. Anna was an early departure last season but the TV networks leaped for joy when she came back this year as the cameras seemed to love focusing on her. Stefanie contributes not only experience and beauty to the squad but some gymnastic ability as well as she's spent some time over the course of her Jills career doing some of the tumbling in Jills routines and performances.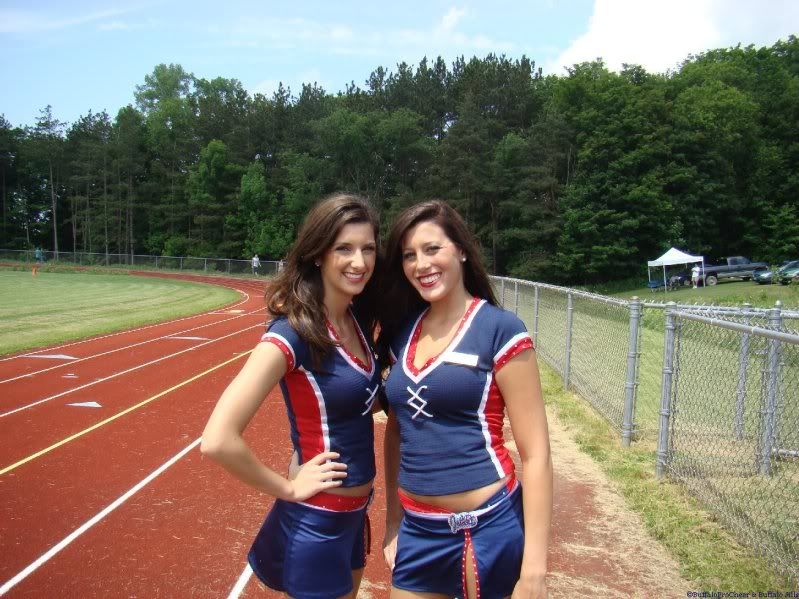 Our 2nd Jills photo comes from an appearance in June at the West Valley-Ellicottville Alumni Football game. Appearing at the event were a pair of statuesque brunette Ambassadors in the form of Lindsay and Jessica W. Lindsay is going into her 2nd year on the squad and is known to overload herself with projects and schoolwork, something her fiance has been helping her to quit doing. Jessica is a rookie on the squad who also keeps herself very busy. She was one of two Jills to work both the Friday night and Saturday afternoon draft parties along with Loren, who also worked the Thursday event as well and after the appearance this photo was from, instead of going home, she went to cheer on her boyfriend in a softball tournament.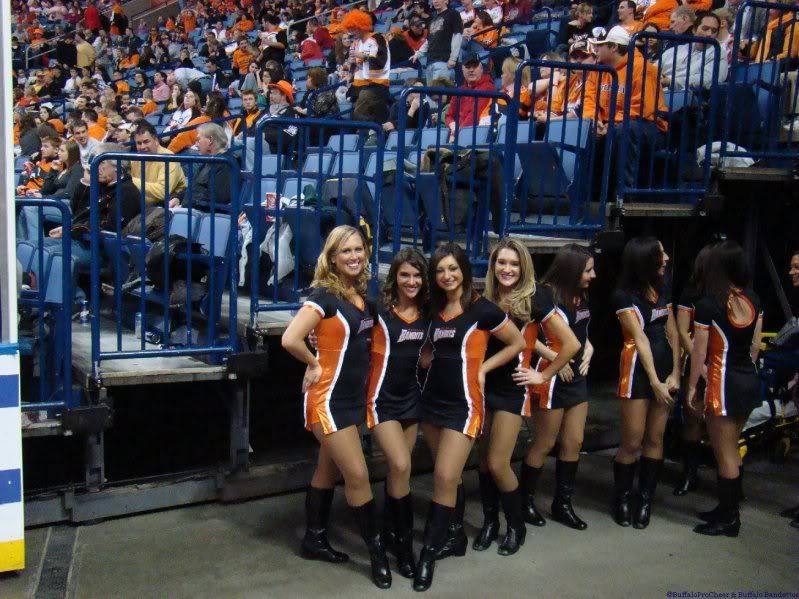 From the Bandettes, we feature a photo from the first home game against the Toronto Rock back in February. At the game, the Bandettes unveiled some new uniforms and after dancing in them during the 1st half, they posed for photos to show them off before they went out for their halftime performance. Shown posing here are Kirsten, Stephanie G, Lauren S, and Melissa. Kirsten and Lauren were in their 2nd seasons with the Bandettes while Stephanie flashed her pretty smile during her rookie campaign this year. Melissa, in her 3rd season as a co-captain, has been on the squad since 2005. Her 6 seasons makes her the longest-tenured veteran on the Bandettes.