2010 hasn't been a good season for the Buffalo Bills but Sunday's game in Orchard Park was likely their worst game of the year at the hands of the New England Patriots and a few questionable officiating calls which helped them fall by a score of 34-3 in a game that didn't look as close as that score indicated.
The Buffalo Jills' season, despite losing some squadmates due to other commitments and the late release of the calendar, have had a good amount to be proud of this season. They've had some incredible rookies join the squad this year and some vets really step up their contributions as well this year. They put together the largest halftime performance outside of the Super Bowl with the help of a number of Jills alumni and the Bandettes and sent 8 girls to perform in Iraq with another trip to Saudi Arabia planned for late January. And that late calendar release...hasn't prevented this year's cover girl from matching the sales total set by last year's cover girl.
Sunday, the day after Christmas, the Jills donned their Santa outfits through the 1st quarter when they mercifully switched to warmer outfits on a day whose temps felt much colder than the thermometers read thanks to the winds.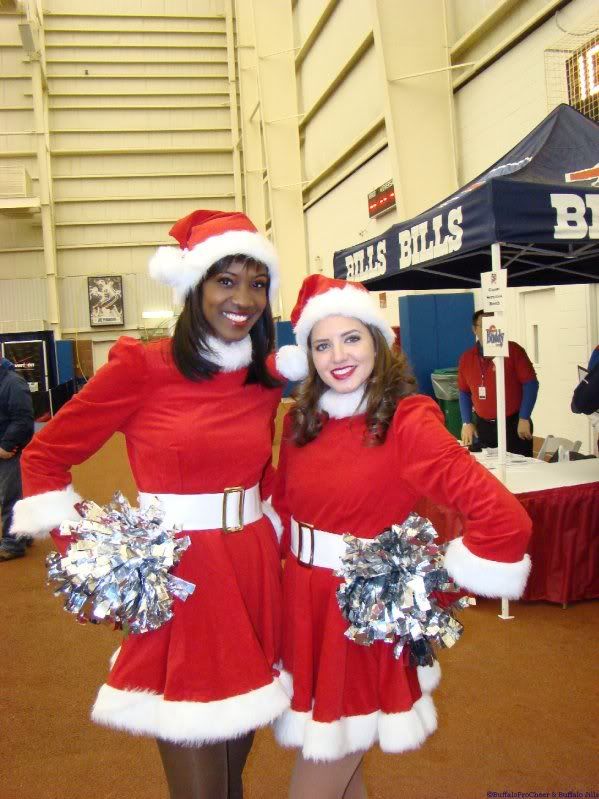 Keisha and Alyssa in the Fieldhouse
Jills Ambassador captain Keisha and last year's Ambassador rookie of the year Alyssa handled appearances in the Fieldhouse before heading out to the sidelines and stands with Billy Buffalo.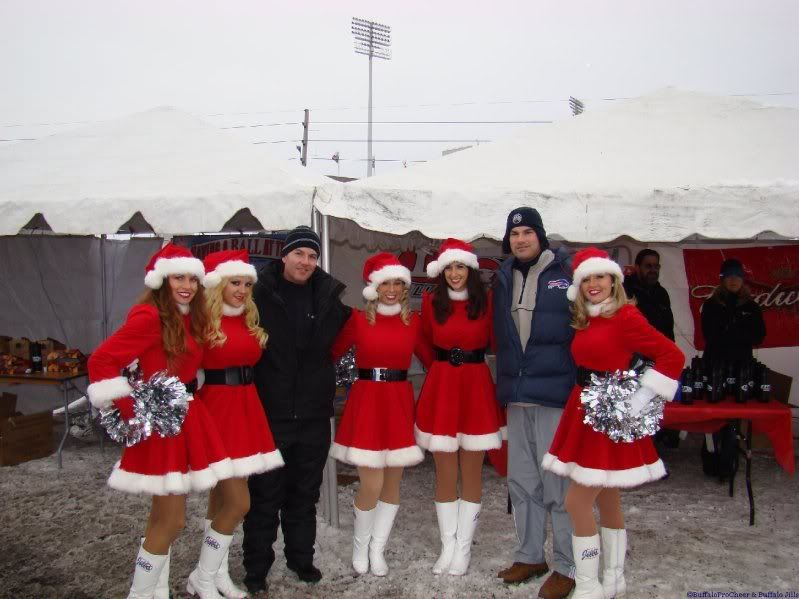 Laura, Meghan, Sara, Lindsay, and Amanda F with the director's husband and his buddy at the 97Rock Tailgate Party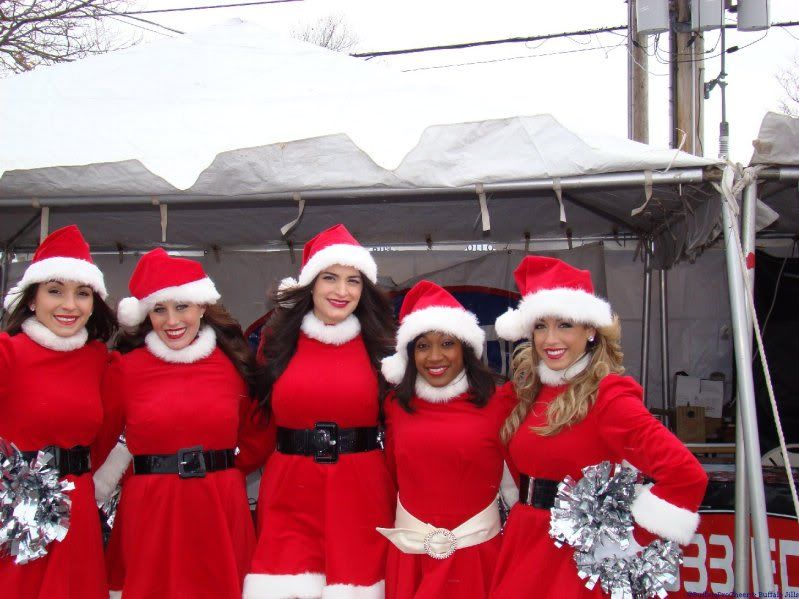 Ruby, Jessica, Taryn, Courteney, and Gina braving the severe cold at the Shredd and Ragan Tailgate Party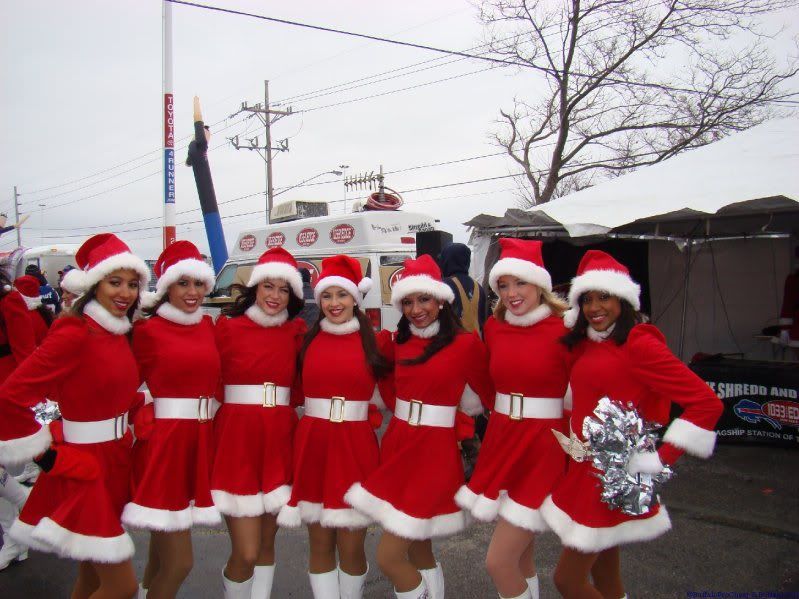 Morgan, Murissa, Kristen, Brianne, Reena, Lindsay, and Courteney in Lot C
At 11:30, a number of Jills dancers joined the group in Lot C and mingled with the fans and posed for pictures before heading back into the stadium to warm up a little and get ready to perform.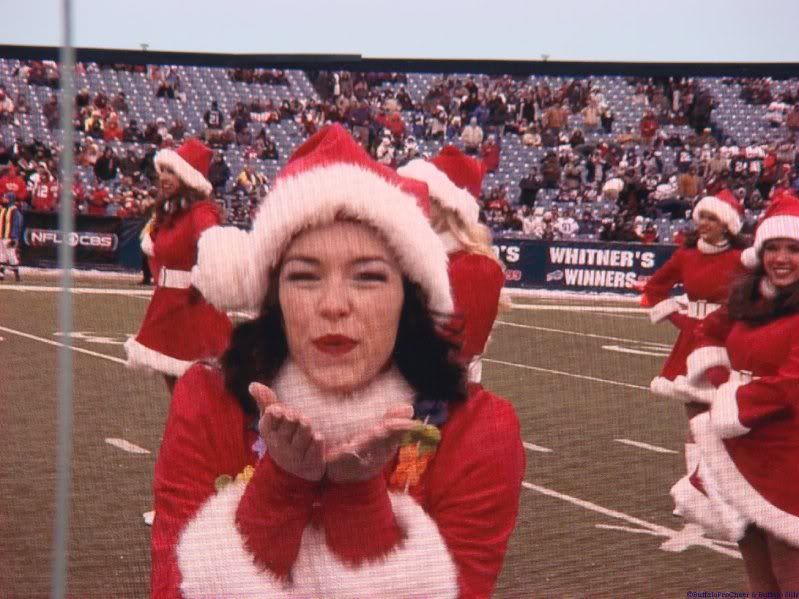 Pro Bowler Katie blows kisses to the fans as she's introduced in pregame
Coming up next, the Jills may be done cheering for the season but they're by no means done for the year. Their biggest appearance will be January 29th at the Rapids Theater in Niagara Falls, NY for their annual Comedy Show which features hypnotist Jerry Valley who appeared at the Erie County Fair this year in addition to some local comedians as well. Tickets will be available at the door as well as through the Buffalo Jills in advance for a $20 cost with an open bar and snack food available at the 18+ show.