Reena and Jaclyn with the pizza
Each year, the Jills hold a Fundraiser in downtown Buffalo to help offset their costs like uniforms and calendar shoots. Once again, SoHo on Chippewa was the setting as the Jills brought in friends, family, and fans for a pizza and beer blast that also included wine-tasting with wines provided by Passport Wine and Spirits. This year's event was more of a festive feel with the holiday season and many of the Jills were dressed in their Christmas outfits that they'll be wearing at the Bills home finale.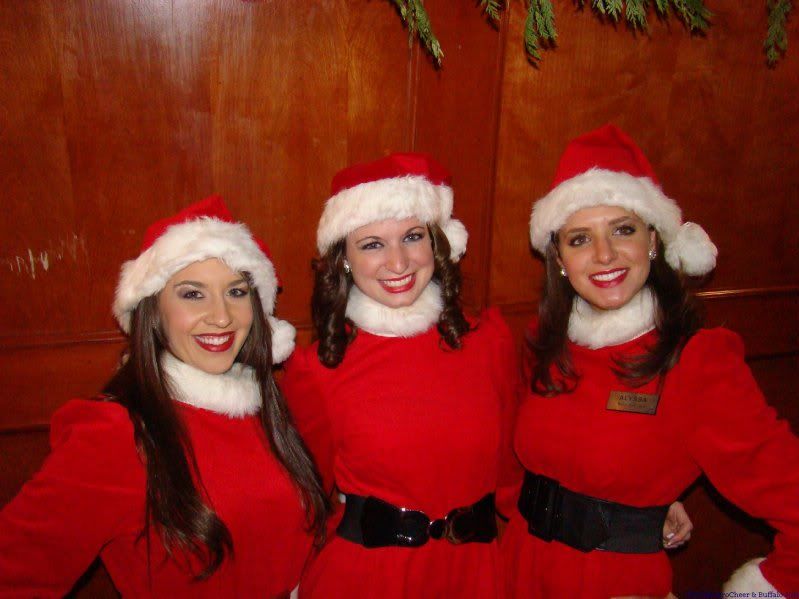 Brianne, Nicole, and Alyssa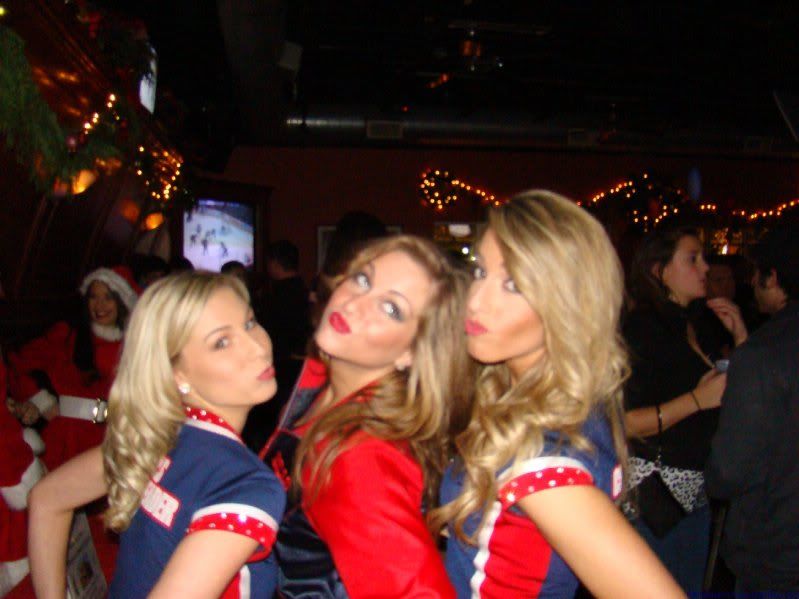 Sara, Michelle, and Gina
Check out all the pics at
http://s15.photobucket.com/albums/a375/buffalojills2005/2010/Fundraiser/
Coming up next for the Jills, they're back at the Ralph on December 12 to cheer on the Bills against their Lake Erie rivals, the Cleveland Browns. Be sure to stop by Lot C at around 11:30 to see some of the Jills dancers perform before the game. Also, with Christmas coming up people are still trying to come up with gifts and if you stop by the 97Rock Tailgate as well as the Shredd and Ragan Tailgate in Lot C, you can get the guys on your list the perfect gift...a 2010-2011 Buffalo Jills Calendar. The best thing is...you can even get it autographed for him!