The Bills game against Miami was nothing write home about. The defense performed better than expected, special teams were much improved over the preseason, and WRs Steve Johnson and David Nelson put up 3 catches apiece. However, QB and O-line play were issues as Edwards consistently missed seeing wide open WRs and the line couldn't sustain blocks long enough to allow the running game to work in a 15-10 loss.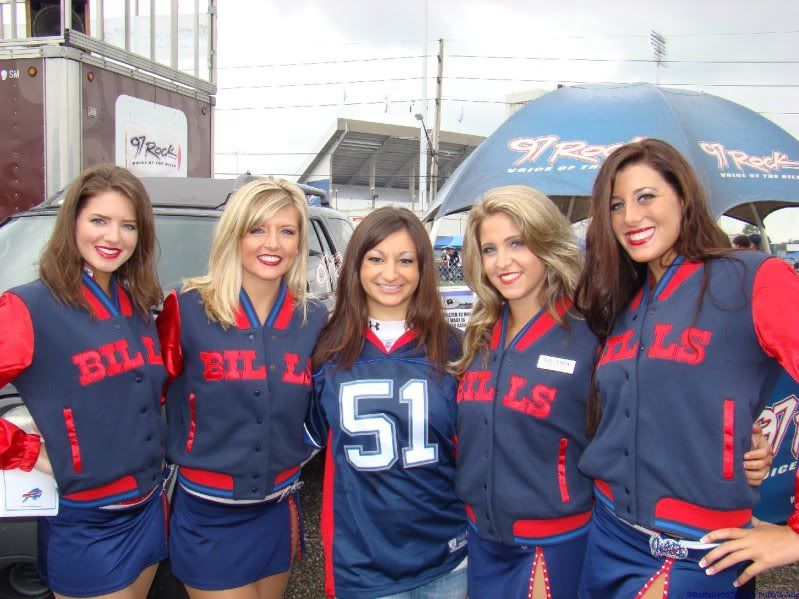 Alyssa, Amanda F, Lauren S of the Bandettes, Vincenza, and Jessica at 97Rock Tailgate Party
Thankfully, this blog is about something more entertaining as well as beautiful. Keisha and Lindsay of the Buffalo Jills Ambassador Squad spent pregame in the Fieldhouse signing autographs and posing for photos before helping with the giveaways and gameday contests during the game. Across the street from the stadium, Amanda F, Alyssa, Vincenza, and Jessica W were at the 97Rock tailgate party which was a lot larger than normal with a dunk tank as well as some carnival type games. Back in Lot C, where 103.3 The Edge was holding their tailgate, Laura, Taryn, Gina, and Courteney were on hand to sign autographs and pose for photos. Lot C is the new location for the 103.3 The Edge Tailgate party where afternoon hosts Shredd and Ragan were broadcasting live until 11:30.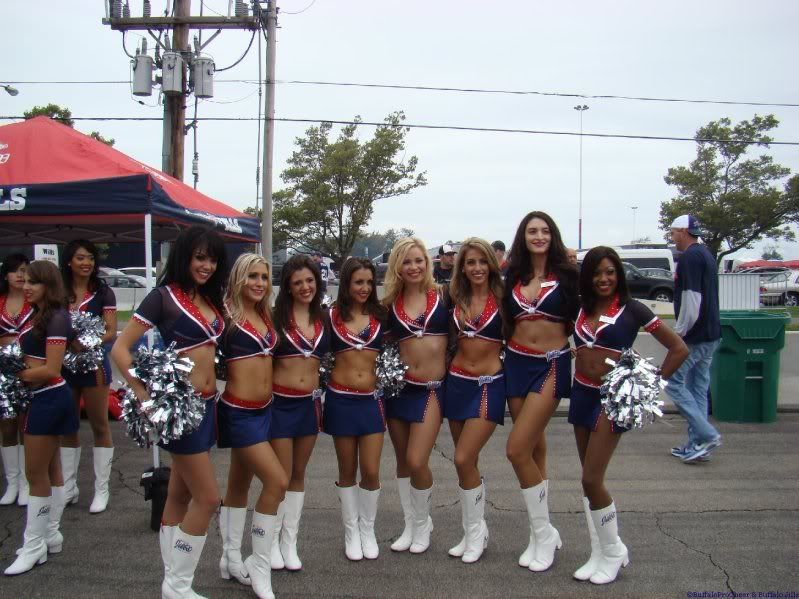 Anna, Jackie, Loren, Natalie, Christina, Gina, Taryn, and Courteney at The Edge Tailgate Party

At 11:30, when the Edge started broadcasting the Bills pregame show, a new feature was added to the tailgate party to keep the fans entertained. Members of the Buffalo Jills dancers were on hand to sign autographs, pose for photos, and of course, to perform to the tune of AC/DC's Back in Black. This is a new feature of the 103.3 The Edge tailgate party and not just a 1-time thing so be sure to head over to Lot C by 11:30 every home game to see the girls perform in person.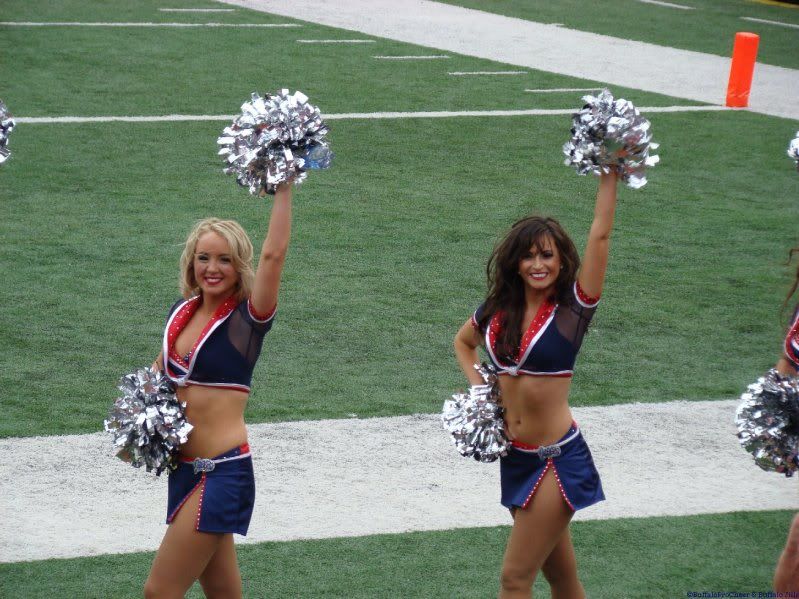 Lindsey and Kelly
Next up, see some of the Jills cheer on the Blondes and the Brunettes in the 2nd annual Blondes Vs Brunettes powderpuff football game Saturday in a game that benefits the WNY Alzheimer's Association and features 6 Buffalo Jills alumni. The game is at 2pm at Sweet Home High School in Amherst and tickets are available for $10 at the gate as well as in advance at
http://www.bvbbuffalo.org/
With the Bills on the road the next two weeks, the place to be is the Aud Sports Bar in Depew as they host members of the Jills every away game with calendars (expected out this week!), photos, and autographs.