We're continuing the offseason Photos of The Week series just a few more weeks while we wait for the Jills Calendar to arrive from the printer and we're featuring a pair of line shots taken at last weekend's Bengals preseason game in this week's edition.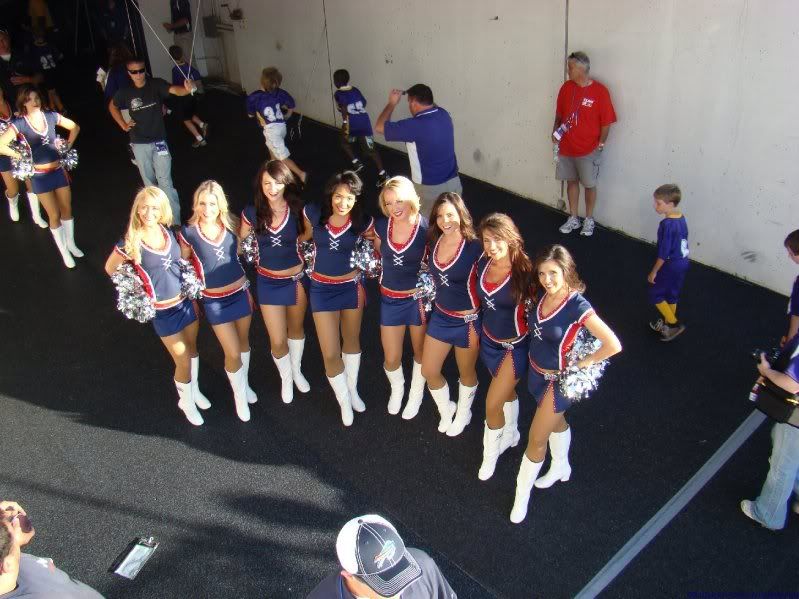 Omarlla's line
First up is the line captained by 11th year veteran Omarlla. From left to right are Jaclyn, Jackie, Kristen, Omarlla, Lindsey, Kelly, Brianne, and Loren. Jaclyn and Lindsey are the lone rookies on the line with Kristen having moved over from the ambassador squad this season and Brianne coming back to the squad after taking 2 seasons off.
Eileen's line
Our 2nd line shot is of 11th year vet Eileen's line with Christina's line coming next week along with some ambassador photos. From left to right are Reena, Murissa, Nicole, Katie, Stacy, Eileen, Emily, Stefanie, and Natalie. Reena, Emily, and Natalie are the brand new faces on the squad from this line with Nicole being the other ambassador who switched to dance this year. Stacy returns to the squad after having served as a Jill in the early part of 2007.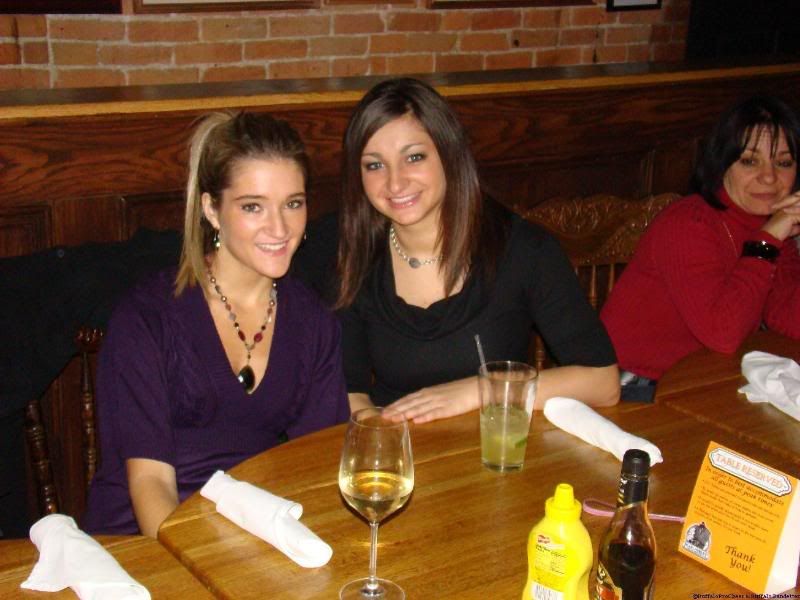 Melissa, Lauren S
Our Bandettes Photo of The Week comes from the Pearl Street Postgame party following the home opener against the Rochester Knighthawks and features 6th year vet Melissa and 2nd year vet Lauren S. Both young ladies are expected to return to the squad this year with Melissa having spent the last few years as a co-captain and Lauren simply loving every minute she spends as a Bandette. However, with 3 already known departures from the squad that finished the season, there are definitely spots available to join these two ladies dancing with the Bandettes. Tryouts happen October 2nd and 3rd at the Gold's Gym in Depew!