First of all, saying this year's calendar is hot would be an understatement. Don't believe me? Check out this video of 97Rock's Rob Lederman getting his first look at the calendar at
http://www.97rock.com/video.asp?vxSiteId=a8efb803-28f5-452a-ae02-9bd81b149a81&vxChannel=WGRF%2DFM%20Originals&vxClipId=2381_1057631&vxBitrate=300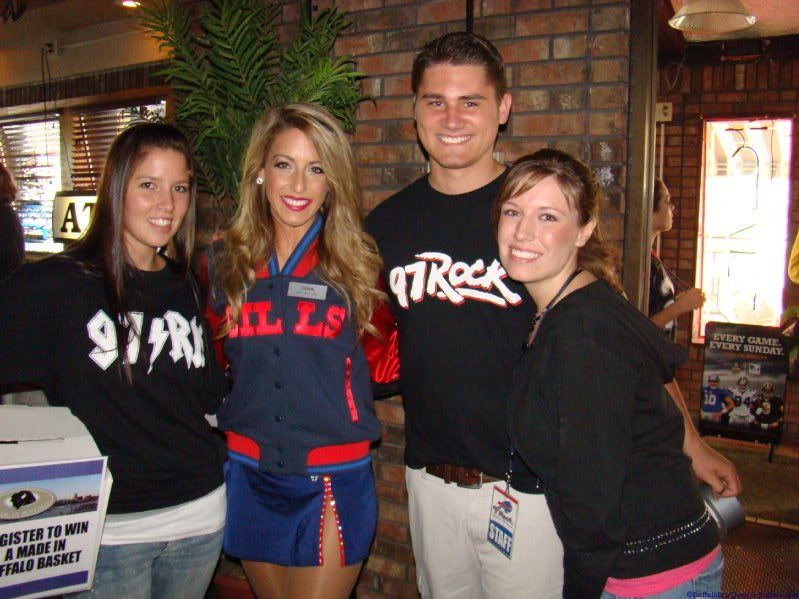 Obviously any guy would love to get one and you can get them from any of the Jills at their appearances. Tomorrow is an excellent chance to get them and get some autographs as well. First up is the 97Rock Away Game Party at the Aud Sports Bar in Depew. Besides drink specials, a halftime buffet, 50-cent wings, and plenty of giveaways from Jickster and 97Rock, a pair of Jills is there for every away game this season.
After that, Blasdell Pizza is the place to be as there will be members of the Jills will be at all 3 of the Buffalo area locations from 3-5 selling and signing their 2010-2011 swimsuit calendars. Just stop by locations on South Park in Blasdell, Seneca St in Buffalo, or Southwestern Blvd in Hamburg to get yours.
http://www.blasdellpizzawings.com/locations.html
Also, the Buffalo Pro Cheer Jill of The Week schedule will be posted soon after I get my copy of the calendar but as you can plainly see, the series has started with last year's Dance Vet of the Year Lisa. Stay tuned for the rest of the schedule before the weekend is out.