This week's game was all about the children as the Bandits hosted several area high school lacrosse teams in the stands and the Jr Bandettes at halftime performing with the 2011 Buffalo Bandettes. With all the Jr Bandettes on hand, the Bandettes got some help in the form of former coach Erin J and former captain Meghan, who helped keep things running smoothly with the Jr's. The game itself was a close one throughout that the hometown Bandits gave away at the end even though they're still fighting to improve their standing in playoff positioning.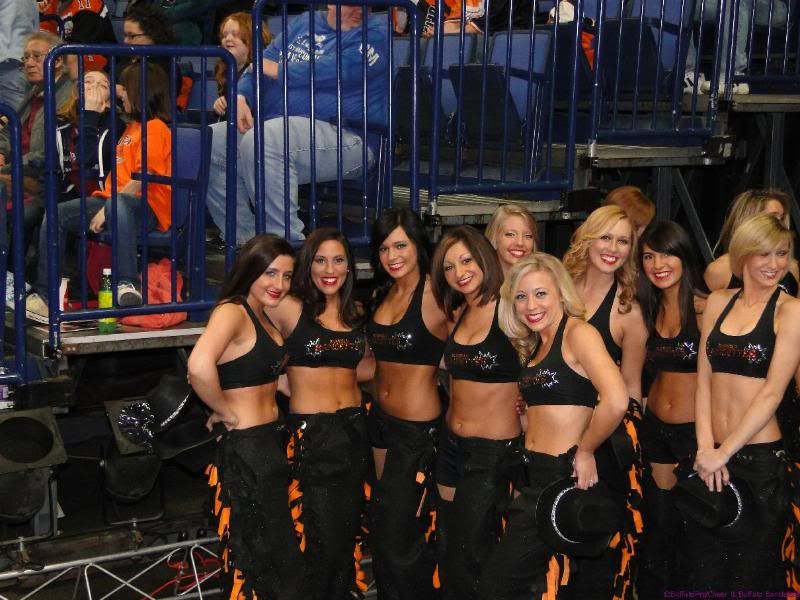 Lauren B, Justina, Noelle, Lauren S, Jessica M, Beth, Kirsten, Krista, and Danielle before pregame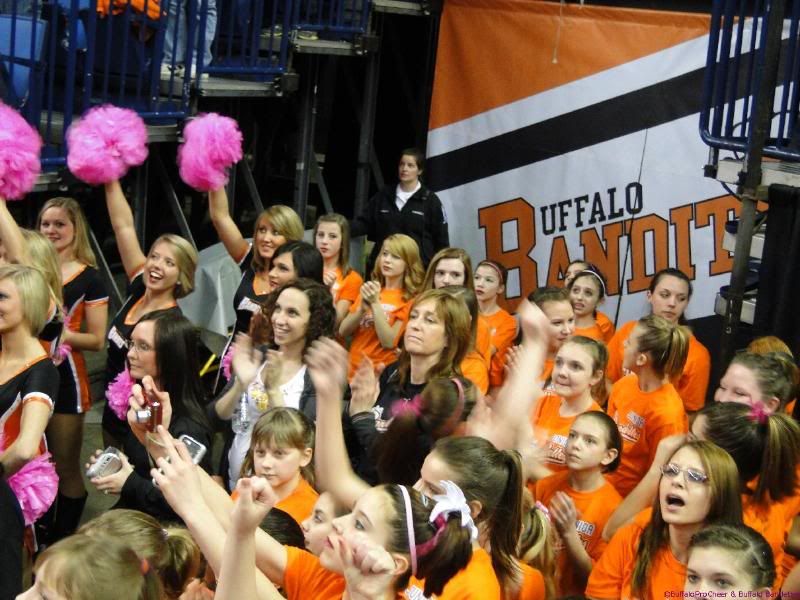 Bandettes and Jr Bandettes cheering on a goal at the end of the 1st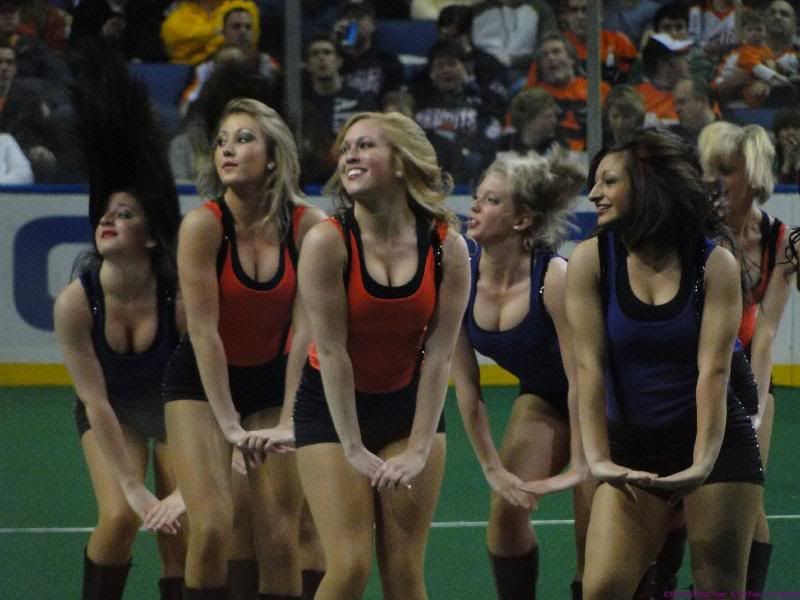 Lauren B, Chelsea, Kirsten, Jessica M, and Lauren S in action during 3rd intermission
See all the photos at
http://s17.photobucket.com/albums/b87/bandettes/2011/Stealth/
Coming up next for the Bandettes, after the Bandits travel to Toronto and Rochester next weekend, they return home to HSBC Arena on April 16th to see if they can complete a 3-game sweep of the Boston Blazers. Waiting for them to dance and cheer them on will not only be the Bandettes, but a big halftime performance with some Bandettes alumni. The alumni performing are primarily from the first Bandettes squad that performed in 2001 with faces recognizable from the Buffalo Jills 2000-01 squad as the squads were run together at the time. This is definitely going to be a can't miss performance!