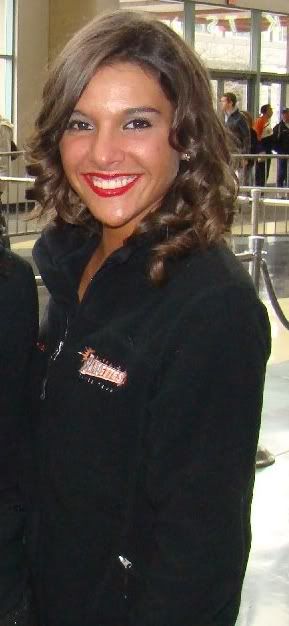 The final NLL.com Girl of the Week of the 2011 season, Stephanie, is a member of the Bandettes in Buffalo. Stephanie recently weighed in with NLL.com about her cheerleading experience, her thoughts on the Bandits' playoff chances and much more.
NLL.com:
Congratulations on winning the NLL.com Girl of the Week voting! Are you currently residing in Buffalo?
Stephanie:
I was born in Buffalo (Getzville) and am currently living here. I loved growing up in Buffalo and have made great memories and friendships in this city.
NLL.com:
What does your schooling background consist of?
Stephanie:
I am currently an accounting major at the University at Buffalo and will be graduating in May. I will also be beginning a master's program at UB for accounting in the Fall.
NLL.com:
What does your dancing background consist of and how did you get started?
Stephanie:
I started dancing around four years old. I continued dancing and cheerleading throughout middle and high school as well as in college before I tried out for the Bandettes. I have to thank my mom and sister for getting me started in both dance and cheerleading. If it was not for them, I might have never even tried it!