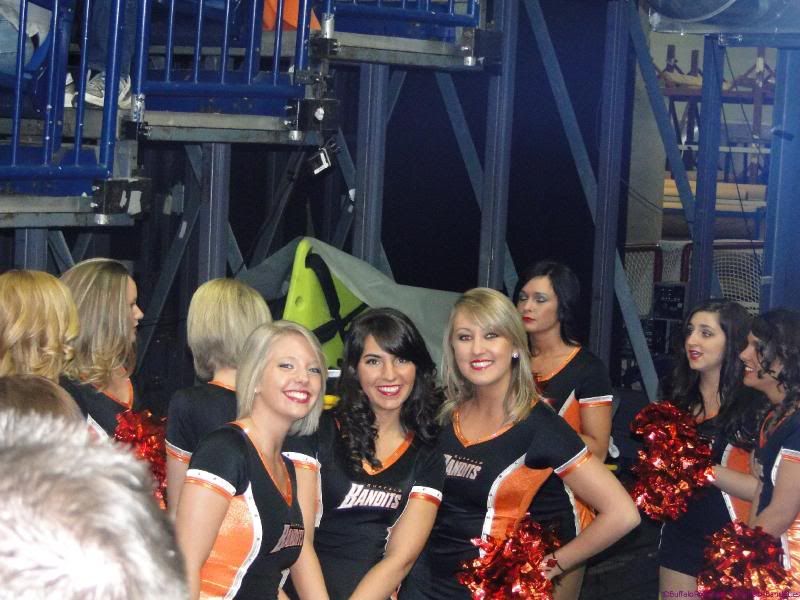 The Buffalo Bandits ended their 2011 regular season showing only a little bit more fire than they showed last week in a 15-9 loss to their Thruway rivals from Rochester, leaving fans worried about what will happen next Saturday in their first round matchup against Boston. With Fan Appreciation Night on the menu, the product on the field wasn't the focus in this meaningless game even with a sellout crowd. Thankfully, the Buffalo Bandettes, even down to 11 girls for the night, put on great performances all night long.
Chrissy and Lauren B at the autograph session
They started by greeting fans with an autograph session outside of the Harbor Club before heading downstairs to get ready to perform.
Captains Kirsten and Lauren S
Ashley, Krista, and Chrissy in the 1st quarter
See all the pics at
http://buffaloprocheerbuffalobandettes.shutterfly.com/pictures/3483
Coming up next for the Bandettes, they'll be back in action Saturday, April 30th as the Bandits face off against the Boston Blazers in a 1st round playoff game.